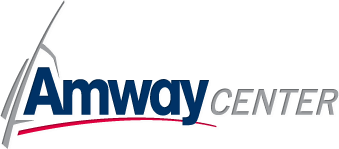 After the staff of the Orlando Sentinel were given a tour of the new Amway Center on Tuesday by Mayor Buddy Dyer and Magic president Alex Martins, the new arena was promptly doused in digital drool, ranging in consistency from chest-poundingly giddy to quietly converted. (To the paper's credit, Scott Maxwell offers the most concise description of the new arena ever written: "awesome venue, rotten deal.")
As expected, the old venue – which does not feature a $27,000 ice cream machine in the press room – was left in the Golden Pleasure Dome's glittering dust, given at most a backward, pitiful glance by the Sentinelites.
Still, it looks like the old Amway Arena will be with us for a while to come, considering the fact that demolition has yet to be scheduled for the forlorn hulk of concrete. (The "Creative Village" is supposed to be developed on the site, but despite trudging  impressively toward reality in recent months, it still resides largely in the realm of fantasy as the city waits for interested parties to invest.)
A March report by WESH on the fate of the old venue stated that the city is considering selling chunks of the arena's seats as souvenirs to offset the $500,000-a-year bill for maintaining the ghost facility. "Why would anybody want to buy a block of 21-year-old seats from Amway Arena?" asked one of the story's commenters. Evidently the person had not read the beginning of the article, where the always-reputable "visitor" had pointed out that the building "tops Madison Square Garden anytime."
Or any other arena, for that matter!  Who else hosted the Predators triumphing over the Kats in for a national AFL title, followed by a Turner Cup by the Solar Bears the very next year? What other arena saw Triple H induct "Nature Boy" Ric Flair into the WWE Hall of Fame?
And how could the Magic forget their childhood home?  Surely they remember getting swept by in the Finals in 1995, dropping two straight to the Lakers in 2009, giving the first two games of the conference finals to the Celtics last season, um
let's see
well, OK, we understand why the team would want to rid themselves of the cursed place.