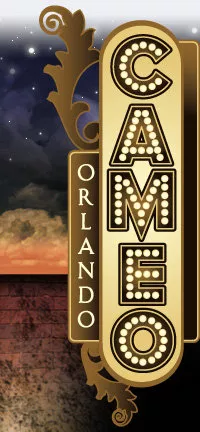 We got a mysterious e-mail in our inboxes today  from Megalo Music, the booking and promotions  company that manages the Cameo Theatre on E.  Colonial Drive. Well, used to manage. According  to the message we received, the Cameo and  Megalo have parted ways:
It is with heavy hearts that we announce  that MegaloMusic will no longer be  producing shows at The Cameo. The  Cameo will continue operating, just under  new management.  We want to thank  everyone that has played a role in our  business.  The artistic community in  Orlando is second to none, and we are  honored and grateful to have been a part  of it.  Please continue to support your local  art scene, because you, the audience, are  the ones that make all of the effort worth  it. Have a happy and joyous  Thanksgiving.
We e-mailed Megalo and called the Cameo for  more details, and we'll share them when we get them. In the meantime, we'll be fretting over what will become of the programming we've grown to know and love and sometimes feel bewildered about. Rock & Roll Cinema, for instance, in which bands played live to classics like Easy Rider, showings of animated cult classic Heavy Metal, blues jams, hip-hop nights, fetish parties, punk shows ... it was all fair game at the Cameo. We wonder if the new management will embrace the same throw-it-at-the-wall-and-see-what-sticks ethos.