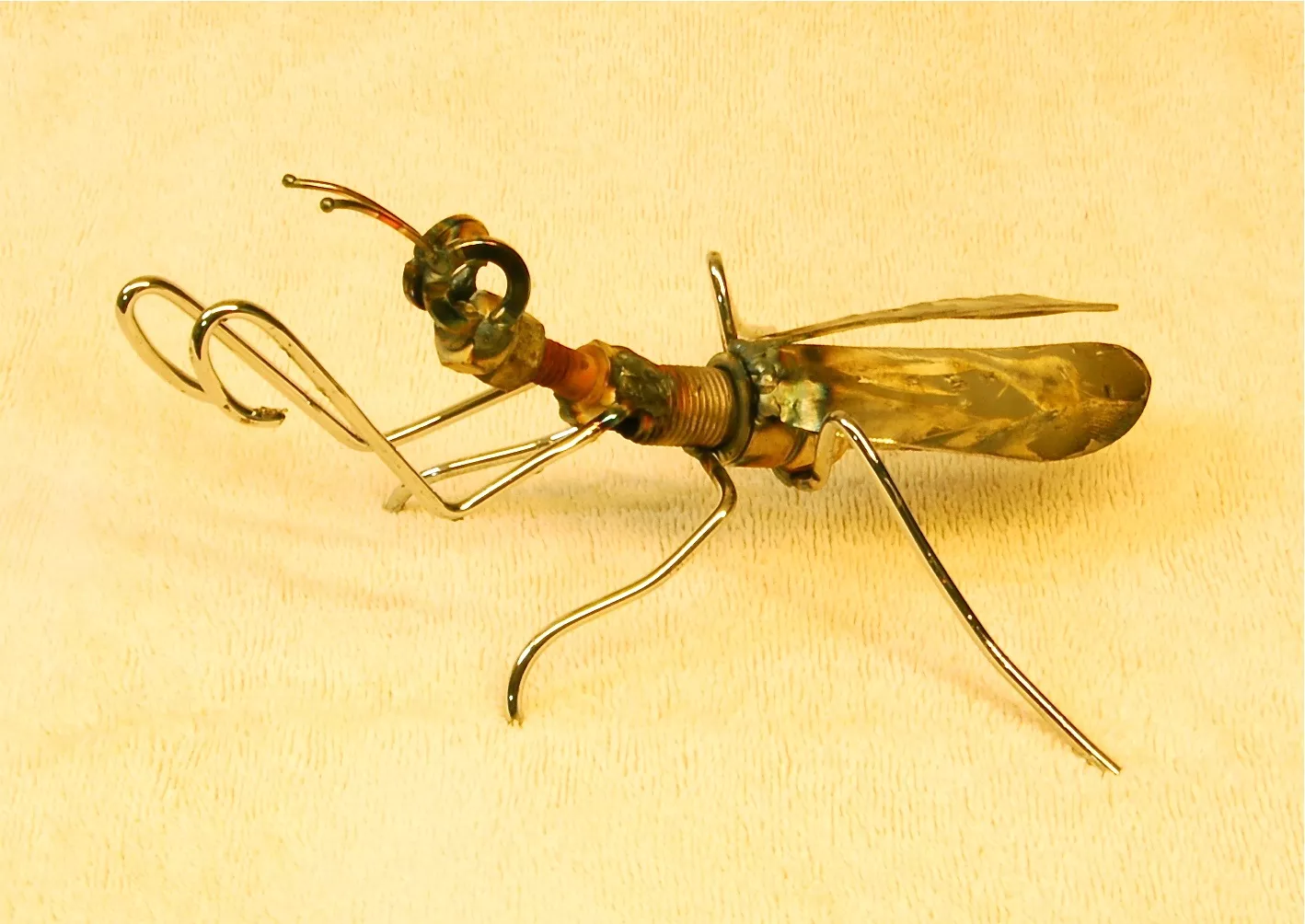 Sculptures, such as this one by El Shanebo, will be among the offerings at tonight's Holiday Arte Faire
So, you suck at knitting scarves and painting abstract art but you still want to give a crafty, homemade gift to your loved ones this holiday? The Holiday Arte Faire at Will's Pub (Dec. 8, 6 p.m.-8 p.m.) has you covered.
Local artisans such as glass artist Jon Gardner, jewelry maker Tita Shaak and painter/metal sculpture artist Shane Judd (aka El Shanebo) will gather to sell their work at Will's. Apart from jewelry and paintings, you can also expect hot sauce from Poca's Hottest, baked goodies, handcrafted doggie biscuits, ceramics and vintage clothing. Orlando Weekly contributor Jason  Ferguson will be there as well, selling copies of his Moon travel guide to Florida.
And you can shop while drinking a beer. Nice!
Heidi Kneisl, the event organizer, who will be selling statuary and pieces from her clothing line, says that all the vendors are open to trade or barter. That means being penniless is no excuse for not sharing in the giving spirit this season.