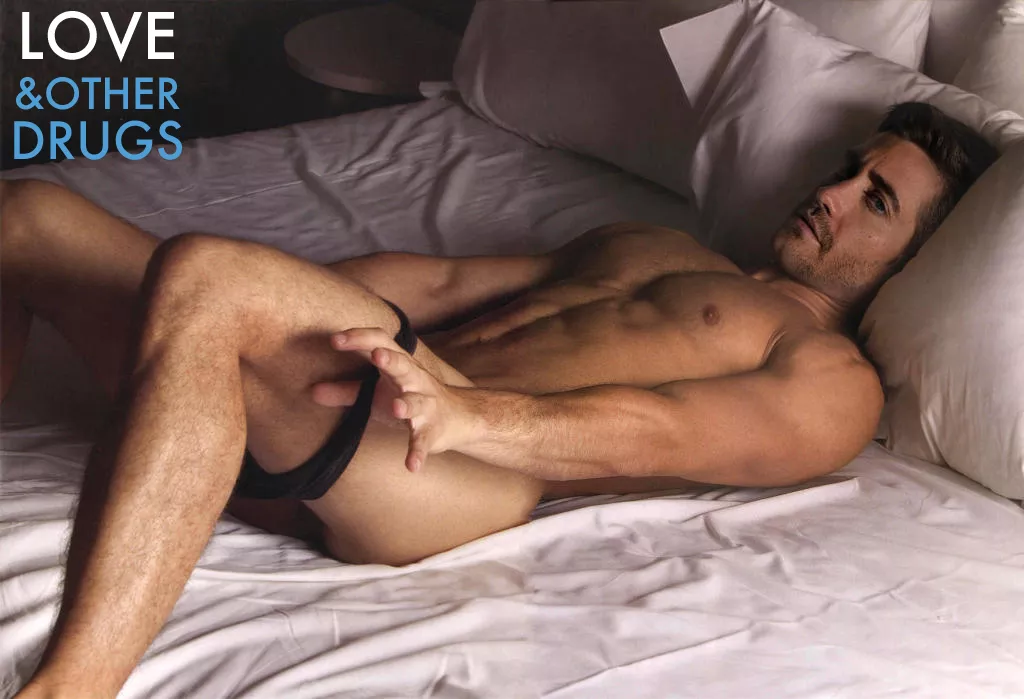 Ed Zwick went Gyllenhaal-balls out
Check out OW's Top 10 Movies here.
View William Goss' Honorable Mentions here.
Let me first say that this year has been an absolute pleasure at the movies. Not always, of course (*shakes fist* JOAQUIIIIIINNNN!!!!), but more often than not I found myself impressed with the state of things. Then again, I'm impressed any time anything mildly coherent makes it to the big screen. Honestly, there are a few monkeys working the Hollywood levers – literally, masturbating monkeys.
Then again, I have the honor and luck of working for an alternative weekly whose higher-ups give me free reign to cover whatever the hell I want, which means I get to skip sitting through the Marmadukes and the Grown Ups out there. (The trade-off being that I have to sit through a shit-ton of Holocaust movies for DVDs Nuts!)
I could easily make another Top 10 or even Top 30 list here, but at that point, it's honestly just a list of movies that didn't suck. Instead, these are the 5 movies that were in my Top 10 at some point during the year and were shuffled out, most at the last minute. It's followed by just some general thoughts about things that blew my mind outward this year. Thanks, 2010! You didn't suck horribly!
11) Kick-Ass: One of the most visceral, surprisingly (brutally) grounded movies this year. What would happen if a regular kid really tried to be a superhero? Awful, awful things.
12) True Grit: I admit I was disappointed it wasn't the sweeping Southern gothic I was hoping for based on the trailers, but the Coens still delivered a small, funny, self-contained story. Can't argue with that.
13) Toy Story 3: Yep. I cried.
14) The King's Speech: I admit I'm a little baffled by its critical acclaim; I thought it was a fun little trifle and a nice surprise. Which is good enough for me.
15) Love and Other Drugs: A+ for effort to Ed Zwick for going balls-out (er--Gyllenhaal's balls out) on an adult rom-com.
Mentionables:
Best Male Performance: James Franco in 127 Hours ... and in life.
Best Female Performance: Joan Rivers in Joan Rivers: A Piece of Work. Didn't think she could get more honest than what she always puts out there. Turns out, there's much much more under the surface.
Breakout personality: Rob Corrdry in Hot Tub Time Machine, Operation: Endgame and "Children's Hospital." Reminded me of early Bill Murray this year. Seriously.
Best TV: HBO's Public Speaking, with Fran Lebowitz and Wishful Drinking, with Carrie Fischer. Stunning, both of them.
Best behind-the-scenes TV work: Joss Whedon's Glee episode, "Dream On." Heading into the big-screen Avengers, Whedon reminded us that he gets outcasts better than anyone.
Best time at the movies: (tie) The rapturous audience (and my wife's) applause after the first KO in Scott Pilgrim vs. the World/William Goss and I giggling through the absurdity that was The Girl Who Played With Fire.
Worst time at the movies: Not being admitted to The Last Airbender, despite being early, despite RSVP'ing, despite having secured a babysitter for a rare date night. "Human error," the studio called it. Happy ending: They reimbursed us for the babysitter.