Live Music Tonight [Two-Piece Band Mini-Fest, Donna the Buffalo]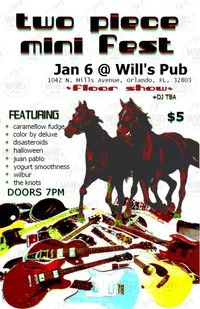 Remember, way back when, when we told you about the Two-Piece Band Mini-Fest going down at Will's tonight? (You should remember, we told you on Monday.) Well, tonight's tonight, and you can catch eight (!) two-piece acts, including The Knots, Yogurt Smoothness, Juan Pablo, Halloween, Disasteroids, Color by Deluxe, Caramellow Fudge, and, sadly, the final performance of Wilbur.
For something a little more expansive and jammy, check out Donna the Buffalo at the Plaza.