Park Ave CDs' Top 25 of the week [Jan 10 - Jan 16] (Hey, look: the Pauses are at #2!)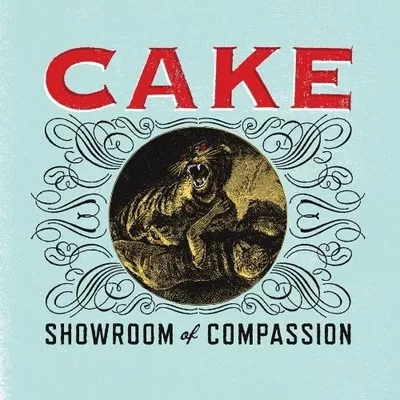 Well, the Pauses must be feeling pretty good. Not only did their first album debut at #2 on the charts at Park Ave, but it debuted on the same chart as a Dismemberment Plan record. I'd say that must feel pretty good for those guys. One odd note on this week's chart: Albert King & Stevie Ray Vaughan? I mean, I remember when I worked in music retail that album selling pretty consistently, but did STEVIE RAY die again?
Cake  - Showroom Of Compassion (Upbeat)

The Pauses - A Cautionary Tale (New Granada)

Cage The Elephant - Thank You, Happy Birthday (Red Ink)

Tapes 'N Tapes - Outside (Ibid)

Mumford & Sons - Sigh No More (Glassnote)

Deerhunter - Halcyon Digest (4AD)

Kanye West - My Beautiful Dark Twisted Fantasy (Def Jam)

Florence & The Machine - Lungs (Universal)

The Black Keys - Brothers (Nonesuch)

Jimmy Eat World - Invented (Geffen)

Vampire Weekend - Contra (XL)

Ratatat - LP4 (XL)

Explosions In The Sky - The Earth Is Not A Cold... (Temporary Residence)

Interpol - Interpol (Matador)

Dismemberment Plan - Emergency & I (LP Reissue) (Barsuk)

Arcade Fire - The Suburbs (Merge)

Kylesa - Spiral Shadow (Season Of Mist)

Trombone Shorty - Backatown (Verve)

Abigail Washburn - City Of Refuge (Rounder)

Obits - I Blame You (Sub Pop)

Nine Inch Nails - Pretty Hate Machine [2010 Remaster] (Null Corp.)

Flying Lotus - Cosmogramma (Warp)

Albert King & Stevie Ray Vaughan / In Session (Stax)

Matt & Kim / Sidewalks (Fader)

Shadow Shadow Shade / Shadow Shadow Shade (Public Records)
We welcome readers to submit letters regarding articles and content in Orlando Weekly. Letters should be a minimum of 150 words, refer to content that has appeared on Orlando Weekly, and must include the writer's full name, address, and phone number for verification purposes. No attachments will be considered. Writers of letters selected for publication will be notified via email. Letters may be edited and shortened for space.
Email us at feedback@orlandoweekly.com.
Orlando Weekly works for you, and your support is essential.

Our small but mighty local team works tirelessly to bring you high-quality, uncensored news and cultural coverage of Central Florida.

Unlike many newspapers, ours is free – and we'd like to keep it that way, because we believe, now more than ever, everyone deserves access to accurate, independent coverage of their community.

Whether it's a one-time acknowledgement of this article or an ongoing pledge, your support helps keep Orlando's true free press free.