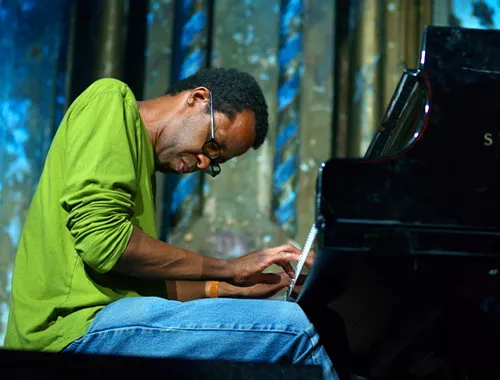 As you may or may not know, the Atlantic Center for the Arts in little ol' New Smyrna Beach hosts Artist-in-Residence programs, bringing in noted musicians, visual artists, and writers for a three-week period, during which the artists collaborate on new works with those "associate artists" talented enough to hang (and learn). Those works are then presented to the public at the end of the residency. And ACA does not fuck around when it comes to who they have as Master Artists.
[youtube 7NSBKa7nVSs]
The application deadline for the next residency (#140, running from Feb. 21-March 13 features composer David Behrman, writer Victoria Redel, and visual artist Diana Cooper) has already passed, but if you hurry, there's still time to apply for #141, which features free-jazz pianist Matthew Shipp, poet Thomas Sayers Ellis and a to-be-determined visual artist.
[youtube kC2PGtDpGU8]
Personally, I'm pretty excited about 141, because I'm interested to see what kind of work Shipp produces from the residency, since he's as versatile and open-minded as he is talented. If you're interested in applying to be one of the 24 associate artists who work with him (or one of the other artists-in-residence), you can check out the requirements on ACA's site.