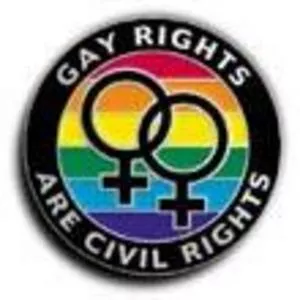 A couple of quick queer hits today. Those of us still a little glassy-eyed over the utterance of the "G" word – albeit briefly – during last night's State of the Union fingerwag can take some small Sunshine State pride in the fact that, despite all apparent futility, there are a couple of legislators on the state level looking to advance equality causes in measurable ways. First came the news that state Rep. Mark Pafford, D-West Palm Beach, hopscotched right over the still throbbing Amendment 2 wound and had the balls to introduce a bill to honor domestic partnerships in Florida. And he has a good argument!
Florida is the eighth most populous state in the nation with individuals living in communities that recognize domestic partnerships, either through registries or public employer's benefits. An estimated 5.5 million Floridians are living in domestic partnerships. House Bill 337 would make partnership benefits available to all domestic partners statewide.More than half of all Fortune 500 companies and a majority of Florida's universities offer domestic partner benefits in order to attract and retain the best and brightest employees.

"At a time when many Florida families are facing difficult financial challenges, this bill will provide valuable protections, as well as responsibilities, to unmarried couples and will help more Floridians to take care of their loved ones," said Representative Pafford. "House Bill 337 recognizes the intrinsic value of all families, and the importance that they be recognized and protected by law."

The Domestic Partnerships Act would grant individuals in a domestic partnership the same benefits and responsibilities currently available through marriage.
Nice, right? Well, today our own Scott Randolph, D-Orlando, chimed in with his own fabulous bit of governmental futility (and we mean that in the nicest way; Dems are effectively muzzled in Tallahassee this year, tied to the bottom of Republican kegs rolling down Tennessee Street) requesting that, if at all possible, the state could add gays to existing statutes of workplace discrimination. His reasoning – beyond, you know, logic and compassion – is remarkably similar. Real states give a damn about their gay populations, so real states attract out-of-town businesses with views not muddied by bigotry. Or, in his own words:
"In a time of serious economic hardship, it is imperative that we do everything we can to encourage economic growth and investment," Randolph said. "This bill promotes smart business practices that will attract employers to our state and create jobs. The Competitive Workforce Act seeks to move Florida forward."
Bravo to both distinguished gentlemen for at least making the effort. Now if only effort mattered in Florida...