New Concert Announcements [Pete Rock, Thee Oh Sees, Sebadoh, Sleigh Bells, more]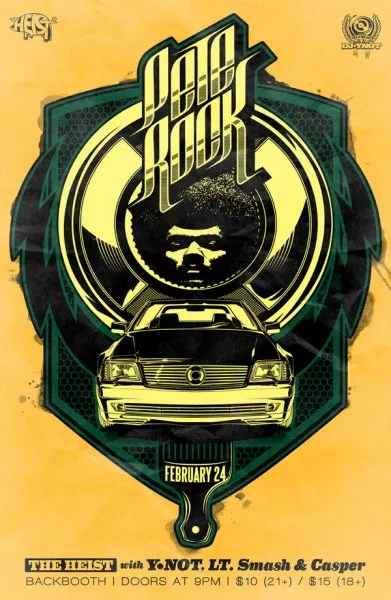 Lots of great new concerts on the horizon.
Feb. 12: 3rd Annual Reggae Love Fest w/Sanchez, Wayne Wonder, Gyptian (Hard Rock Live)
Feb. 12: Stephen Kellogg & the Sixers (The Social)
Feb. 19: Alias Punch, Franchise, the Ludes (Peacock Room; this is an awesomely weird local bill, right?)
Feb. 24: Pete Rock (Back Booth)
Feb. 25: Crooked Fingers (Will's)
March 2: Thee Oh Sees, Hungry Gayze, Wet Nurse (Will's)
March 2: Pato Banton (Social)
March 8: Ra Ra Riot (Social)
March 23: Zoroaster (Back Booth)
March 29: Sebadoh (Social)
April 1: Surf City (Will's)
April 19: Chicago (Hard Rock Live)
April 28: Sleigh Bells and CSS (Firestone)
May 2: Young Widows (I have no idea, maybe Will's?)
We welcome readers to submit letters regarding articles and content in Orlando Weekly. Letters should be a minimum of 150 words, refer to content that has appeared on Orlando Weekly, and must include the writer's full name, address, and phone number for verification purposes. No attachments will be considered. Writers of letters selected for publication will be notified via email. Letters may be edited and shortened for space.
Email us at feedback@orlandoweekly.com.
Orlando Weekly works for you, and your support is essential.

Our small but mighty local team works tirelessly to bring you high-quality, uncensored news and cultural coverage of Central Florida.

Unlike many newspapers, ours is free – and we'd like to keep it that way, because we believe, now more than ever, everyone deserves access to accurate, independent coverage of their community.

Whether it's a one-time acknowledgement of this article or an ongoing pledge, your support helps keep Orlando's true free press free.