Here's a category the SAG Awards need to institute sometime in the next few hours: Best Attempted Reverse Nepotism (Prime-Time Category).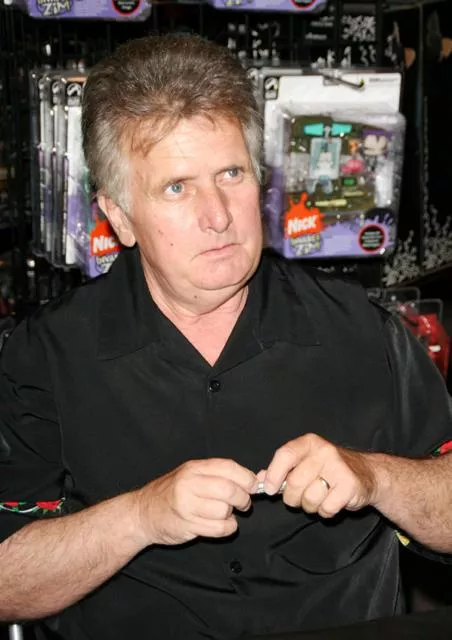 The likely winner? Joe Estevez, who's supposedly angling to replace nephew Charlie Sheen on Two and a Half Misogynists while the latter enjoys yet another round of what Elmer Fudd used to call "west and wecweation." (They wouldn't let him say "wehab.")
I say "supposedly angling" because the sleaze-seeking bloodhounds at TMZ, who broke the story, have also reported Estevez' emphatic denial. Per Joe, the overeager manager-type who suggested the swap to sitcom titan Chuck Lorre is just an "acquaintance" and not Estevez' legal representative in any way.
There's just a slight problem: Somebody purporting to act on Estevez' behalf proposed the very same switcheroo all the way back in April 2010 – directly to TMZ, no less – apparently without a peep of protest on Joe's part.
Oh, well.
Not since Joan Crawford selflessly stepped in for her ailing daughter, Christina, on The Young and the Terminally Self-Deluded has a Hollywood clan shown such deep dedication to the three most important axioms of show business: "The Show Must Go On," "We Are Family," and "Give My Nephew All the Blow He Wants, I've Got a Prius to Pay Off."
I say Uncle Joe should just own up to his ambitions, and then let the public decide if they want to welcome him into their homes once a week in a context that doesn't involve purchasing a vacuum cleaner. I can say this with some authority, as I am one of the few working bloggers who has actually seen a Joe Estevez movie (1993's L.A. Goddess, as part of a personal project I whimsically refer to as "The Year That Romantic Loneliness and Joe-Bob Briggs Stole From My Life").
And he's still cranking 'em out today. Just look at Estevez' resume on IMDB: The bastard has, like, 11 projects in post and another two in prep! That's going to make for some serious industry cachet as soon as Joe figures out how to get those pictures off his iPhone. In the meantime, why not give him 30 minutes' worth of network real estate every week?
Oh, I'm sorry
I thought you said "Joe Eszterhas." Never mind.