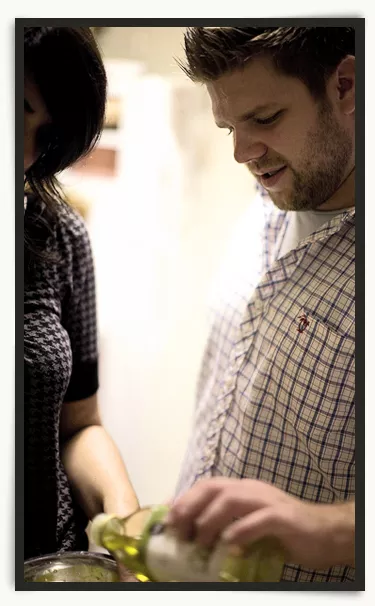 Living up to the "wheel" part of his Big Wheel Provisions moniker, chef Tony Adams finally went public to confirm a rumor that's made the rounds of Orlando foodies since last year: MOTHERFUCKING BIG WHEEL FOOD TRUCK, YO.
Sorry to be crass, but this is very, VERY exciting. I mean, everybody loves local, delicious food but we're kinda sick of all the shopping and chopping and plating and washing, amirite? So much tastier when it's dispensed on paper plates by cute guys in a big shiny truck.
Did the recent advent of the Korean BBQ Taco Box truck force Adams' hand? Who cares! I'm just happy to know that it's really happening, and that we can all stop being mysterious about the putative Big Wheel on wheels. Adams bought the truck Jan. 31, and says the countdown to hitting the street is "T-minus six weeks."
You already follow Big Wheel Provisions (@BigWheelMCO) on Twitter, of course, but FIRST!ers should follow @BigWheelTruck as well. Not much activity as yet, but any ... day ... now ... SCARF.