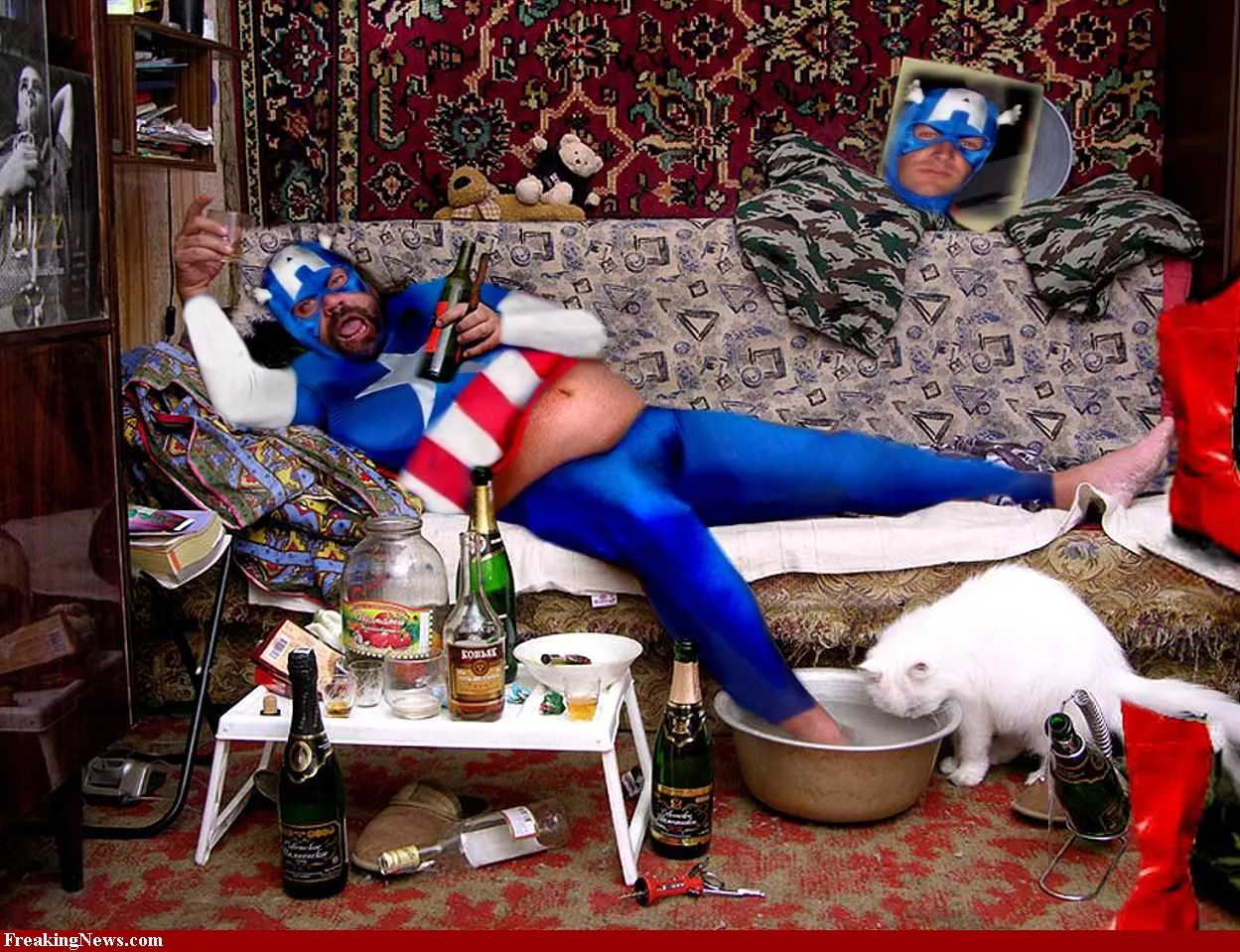 Dramatization of me on Super Bowl Sunday
Captain America.
The answer is Captain America.
Buuuuut...if you're weird and don't care about WWII-era patriot superheroes, or just can't wait to feast your eyes on a few more seconds of Adam Sandler using
poor spinster
Jennifer Aniston to get to someone younger and hotter before learning, in the end, that the one he could settle for was in front of his eyes the whole time, well, then I can't really help you. But here's what else is gonna be BIGGER, LONGER & TALKED OVER BY YOUR FRIEND'S GIRLFRIEND CUZ SHE CAN'T SEE WHY A TRAILER MEANS EVERYTHING IN YOUR QUEST FOR SHORT-TERM THRILLS THAT DISTRACT YOU FROM THE UTTER CHAOS THAT IS YOUR DAY-TO-DAY EXISTENCE! Um, yeah. Here's a
list of movie trailers
that
will be shown during the Super Bowl
. Where available, I've linked to their existing, non-Super Bowly trailers, except Rango and Kung Fu Panda 2, whose SB trailer already linked cause nobody gives a shit.
Super 8
Transformers 3: Dark of the Moon
Captain America: The First Avenger
Pirates of the Caribbean 4: On Stranger Tides