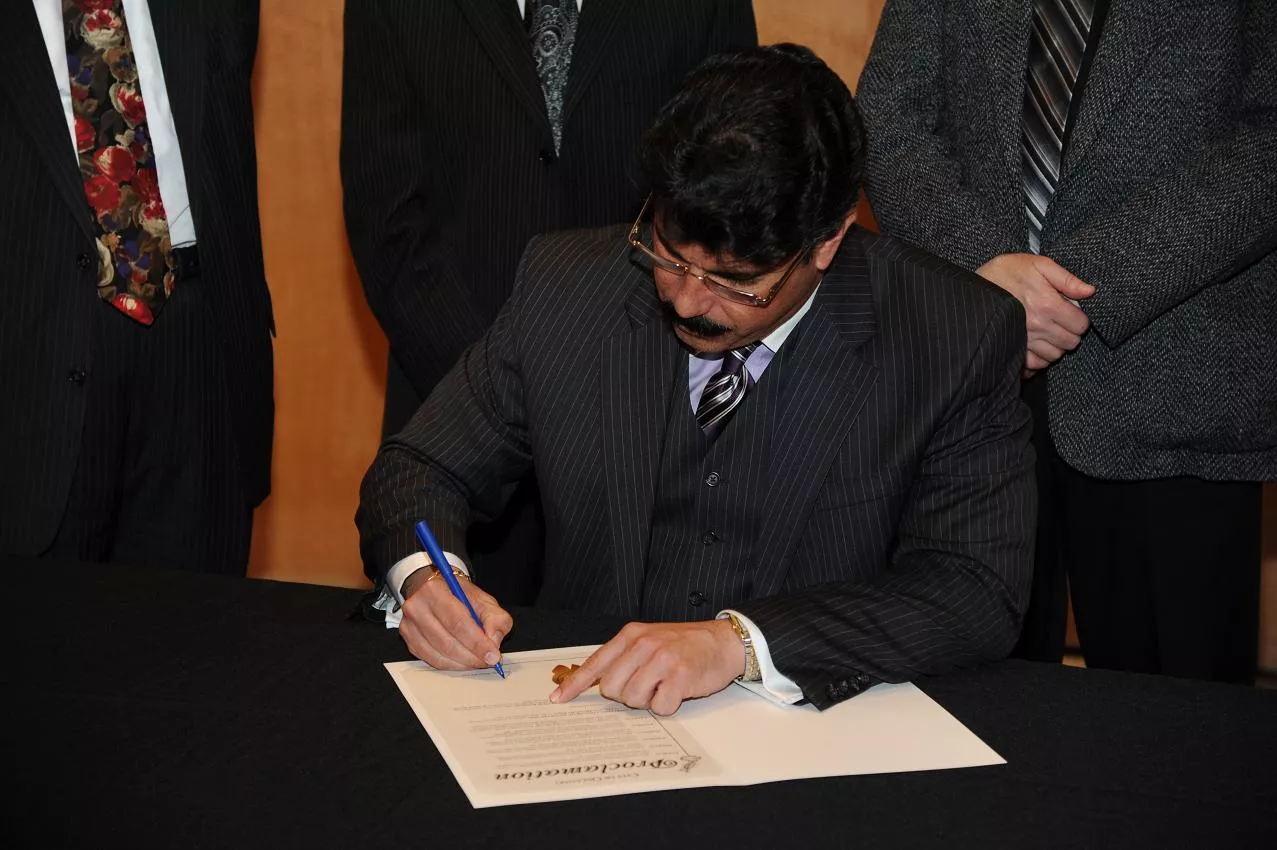 Yet another sign of the city's vanity: Orlando thinks it is special enough to be nuked by a foreign power.  Yesterday, Commissioner Tony Ortiz, wearing the hat of "Mayor Pro Tem," signed a proclamation entitled "Cities Are Not Targets," signaling Orlando's entry into a league of more than 4500 cities worldwide supporting a campaign to rid the world of nuclear weapons by 2020. The group behind the event, Mayors for Peace, was founded in 1982 by the mayors of Hiroshima and Nagasaki.
Yes, hypocrisy-hungry left-wing college activist: we know what you're thinking. And we checked. Lockheed Martin, creator of all sorts of military toys and Central Florida's largest industrial employer, has no nuclear-weapons based operations here in town. At least that's what the company told us. "None of the Lockheed Martin businesses in Florida are associated with nuclear weapons-based research, design or manufacture," wrote Lockheed rep Melissa Hilliard in an email to the
Weekly
. So there you have it! Now, knowing that the
Joint Air to Surface Standoff Missiles
coming out of Orlando are non-nuclear, we can sleep soundly tonight. *********************************************** Text of the city resolution: WHEREAS President Barack Obama called for a "world without nuclear weapons" and in 2009, the United Nations Security Council unanimously adopted a resolution for the abolition of nuclear weapons; WHEREAS Mayors for Peace was founded in 1982 to promote the elimination of nuclear weapons as a vital step toward lasting world peace, with a goal of abolishing nuclear weapons by the year 2020; WHEREAS The unprecedented membership growth of Mayors for Peace, now approaching 4500 cities and municipalities worldwide, has sent a powerful message to world leaders that cities must be freed from nuclear threat; WHEREAS The U.S. Conference of Mayors has called on the US Congress to terminate funding for nuclear weapons systems, to reduce spending on nuclear weapons programs, and to redirect funds to meet urgent needs of cities; WHEREAS The City of Orlando through its Sister Cities Program has established cultural and economic relationships with nine world cities, five of them already signatories to the Mayors for Peace 2020 Vision Campaign; WHEREAS The Orlando Latin American Film & Heritage Festival (OLA FEST), recognizing the need for social invention in addressing the nuclear peril together with local leaders and organizations bears witness to this significant and sacred occasion. NOW THEREFORE, I, COMMISSIONER TONY ORTIZ, AS MAYOR PRO TEM OF THE CITY OF ORLANDO, hereby do proclaim the City of Orlando a member of the Mayors for Peace on this date, February 10, 2011.