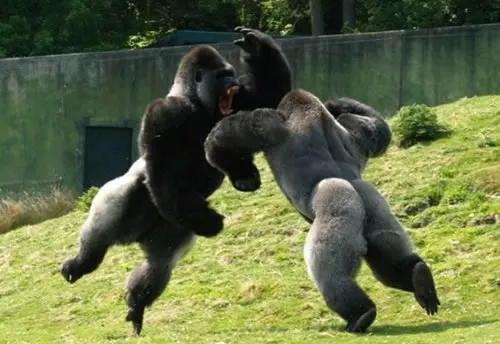 Battle Royale tonight: The Social Network vs. The King's Speech
First, a prediction: This guy's
wrong
. Second, a request for the Oscar Gods: Next year, can we get a little
romance
in this bitch? Honestly, of the 10 (
diez
) films up for the Biggest of the Big this year, only
The Kids Are All Right
comes close to qualification as a genuine, heart-on-your-sleeve, Jack-and-Rose/Jack-and-Ennis Romance. Unless you count Mila Kunis, Natalie Portman and a Prima Hydrostat en pointe. Which, while hot, I certainly don't. So let's kick off 2012 – possibly the year of humanity's curtain call, according to Mayans and one-time R&B ingenue
Mya
. (Unconfirmed.) – with some end-is-nigh-style Sweeping Romance. Please? Finally, a final comment on the films of 2010: You get one more night, then you all must
disappear for a few years
, until a time when we can properly assess whether you stand the test of time or not.
True Grit
and
Social Network
? You may relax. The rest of you had better swig all the free drinks you can tonight. No one will love you in the morning. (If you need advice on dealing with that crushing realization,
Gabby Sidibe is waiting
for your call. Mainly cause she has nothing else to do.)
The nominees:
127 Hours
– Danny Boyle and Christian Colson
Black Swan
– Scott Franklin, Mike Medavoy and Brian Oliver
The Fighter
– David Hoberman, Todd Lieberman and Mark Wahlberg
Inception
– Christopher Nolan and Emma Thomas
The Kids Are All Right
– Gary Gilbert, Jeffrey Levy-Hinte and Celine Rattray
The King's Speech
– Iain Canning, Emile Sherman and Gareth Unwin
The Social Network
– Dana Brunetti, Ceán Chaffin, Michael De Luca and Scott Rudin
Toy Story 3
– Darla K. Anderson
True Grit
– Ethan Coen, Joel Coen and Scott Rudin
Winter's Bone
– Alix Madigan and Anne Rossellini Analysis: Formidable pictures all, 2010-11 will go down as the Oscar season that was either the sole exception or the first solidification of the new 10-movie Best Picture rule. There are no
Blind Side
s,
Precious
es or
Up in the Air
s in the bunch, no "Ummm....what else came out this year that didn't suck?" feeling to the nominee list. Any one of these films could win and be applauded for it. Well,
except Black Swan
, but for different, more abstract reasons, all of which are perfectly captured
here
.
127 Hours
was thrilling and tender.
The Fighter
gritty and all-too-real.
Inception
blew my mind visually if not philosophically.
The Kids Are All Right
touched my heart.
The King's Speech
made me appreciate
The Queen
more.
Toy Story 3
made me cry.
True Grit
made me laugh, and
Winter's Bone
made me glad to have a steady income. But The Social Network was almost completely – literally with the exception of
one small scene
– perfect. Perfect writing, perfect direction, perfect acting, perfecting timing. It's the zeitgeist film, and it will stand the test of time. It makes
The King's Speech
look like a five-finger exercise. It should win. And it's my winner.
The Winner
:
The Social Network
. Goodbye, 2010 films. You rocked.