Tina Fey has an article in the new issue of
The New Yorker
enumerating the lessons she learned at
Saturday Night Live
. It's generally a worthwhile read, with some honest laughs and keen insights. Still, some of its best observations are hidden between the lines.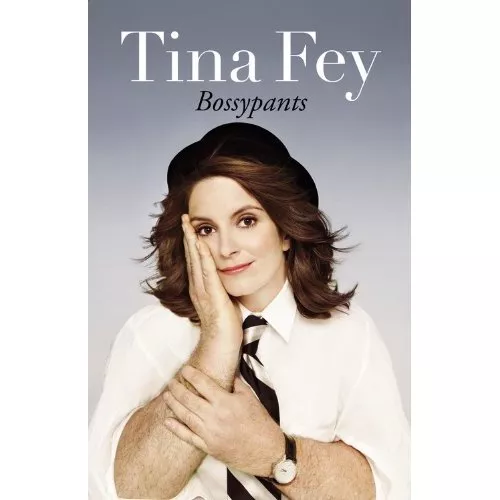 Easy money comes from old rope. It's totally OK to spend nearly an entire page of a five-page article retelling an anecdote you used mere months ago to accept the Mark Twain Prize. This is the point in your career at which your material starts to work for you, as you sell it and resell it again in every medium imaginable. Jerry Seinfeld got a best-selling book out of gags he had debuted in his standup act and then refined in front of the nation's widest TV audience. And did he get tarred and feathered for it? Nah – he got to make Bee Movie! And anyway, that Twain thingie was on PBS, so it's not like the New Yorker crowd was watching it, anyway.
Kiss the boss' ass even when you no longer have to. Sure, your Q rating is higher than Lorne Michaels' could ever hope to rise; it's still a sign of decency and humility to treat the guy with kid gloves. Make good-natured fun of his more eccentric habits while praising his laid-back management style. It's a lot more polite than pointing out how the program's clearly performer-dictated ups and downs show that nobody's been minding the store for years.
Don't mention cocaine. Make sure your readers know that the long hours and personality quirks you experienced at your old job were all due to geographic differences and artistic insecurities, not anything your peeps might have been shoveling up their noses.
Foster brand recognition. There's no harm in slipping in the title of your forthcoming memoir as a fleeting self-description ("
my usual Bossypants mode"). Since you've already established in interviews that you arrived at said book title totally arbitrarily, the cross-reference will strike readers as mere fun serendipity, and not any sort of insidious, subliminal corporate marketing scheme or anything.
Don't mention black people. They do not exist in this dojo, not even to explain why they don't exist in this dojo. Harvard people are funnier anyway, so concentrate on their adorable intellectual snobbery instead of finally explaining to the public why the talented Dean Edwards got marooned in the 12:30-to-1 slot while Tracy Morgan got to take his minstrel show to stage and screen.
Which reminds me:
Don't mention cocaine.
When in doubt, close with a joke about your menstrual cycle. It's great to spend two pages examining the differences between male and female comedy writers in a manner that's so even-handed and accepting that not even Rush Limbaugh could legitimately call you a feminazi. (Notice I said "legitimately"). But unity is what closes on Saturday night. A good tampon gag will retain your status as a hip, "edgy" comedy chick, and any guy who dares to respond with even a mild "eww" will instantly be outed as a card-carrying member of the brutal patriarchy. Just don't think about what it would be like if the shoe were on the other foot, and every male comic had to end his routine by talking about drip-dick.