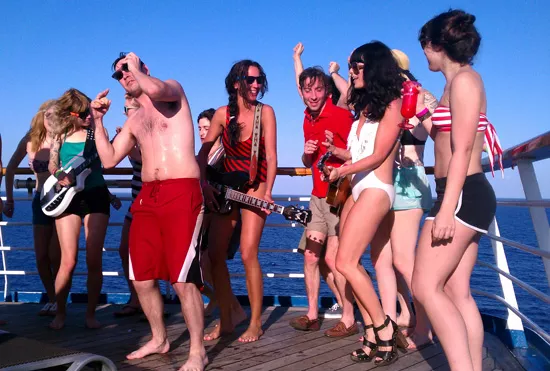 In case you missed our infatuated coverage of the first Bruise Cruise, the loud, lewd and liquored-up rock ocean liner that sailed from Miami earlier this year, let's just say it was a smash hit.
Wasting no time, the organizers have announced next year's sequel, again sailing out of Miami and headed to the Bahamas Feb. 10-13, 2012. The lineup looks great:
King Khan & the Shrines, the Softpack, the Dirtbombs, Thee Oh Sees, Quintron & Miss Pussycat, Neil Hamburger, DJ Jonathan Toubin and more to come.
Tickets are – holy shit, already?! – on sale NOW. Go get 'em. This year's sold out right quick.