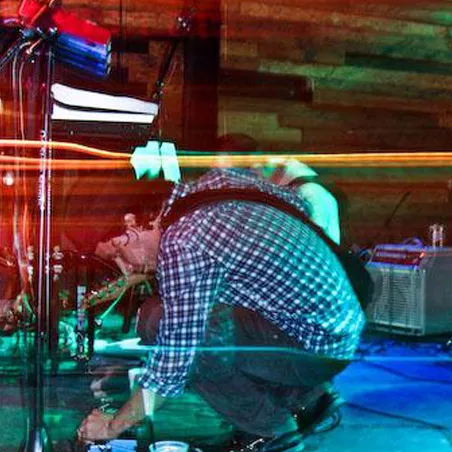 Alberto of Viernes solo project, formerly Galleries, is now Acoqui
Just wanted to call your attention to the solo work of the masterminds behind Viernes, Orlando's beloved weird-fi psychedelic craftsmen. Sean Moore & Alberto Hernandez have both been working hard on a new effort to be released on Brooklyn's Kanine Records as well as biding their time with copious amounts of solo material. Moore, releasing under his full name, recently recorded a phenomenal cover of the Beach Boys' "God Only Knows." Using both synthesizers and organic instruments to mimic the expansive orchestral atmospheres of this track from Pet Sounds, Moore nails it.
God Only Knows (Beach Boys Cover) by Sean Moore
Hernandez, as well, is constantly posting new music to his bandcamp page under the alias Acoqui. His solo work deals in loops and ethereal textures that put you into a trance. Although he labels the tracks as "Demo Idea" or "Loop Idea," the majority of the work is able to stand alone and is reminiscent of Aphex Twin's Selected Ambient Works volumes. On his tumblr page, you can download Acoqui's well-crafted digital mixtapes. Catch a glimpse of his live show and how he builds his songs from scratch before your eyes.
Acoqui performing "Adults, Puppets" at Stardust Video & Coffee
Watch out for both artists' solo albums and Viernes' second effort for Kanine Records due to be released in the near future.