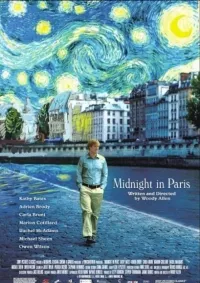 It's that time of the year again. The special time of the year when we hear about all of these amazing films starring amazing actors, directed by wonderful directors the world over that we have to wait twelve to eighteen months to see.
That's right, the big news of the week was the beginning of the Cannes Film Festival, kicking off the European festival circuit.
And the big news out of Cannes is that Woody Allen made a good film again! Huzzah!
But that's not all that's happening this week.
-Is the Buyer's Market back in film? Good news if so, of course. But Not so good news if it's only for films with Meryl Streep in them.
-That's a mighty big trailer you've got there, Will Smith.
-NBC passed on Wonder Woman. Because they know The Office will keep them afloat. Right? Right? Oh.
-A few weeks ago on the NYT site, Charles Taylor teased two of Criterion's August titles (the rest of which will be announced tomorrow afternoon): Jean Cocteau's Orpheus, and The Complete Jean Vigo. So basically they could be rereleasing Armageddeon and The Rock in August and still have a great release slate on balance.
Are you sad you didn't make it to Cannes again? So are we. But here is some good writing on the three early films making headlines: Midnight in Paris, We Need to Talk About Kevin, and Sleeping Beauty:
-Scott Foundas interviews Woody Allen.
-The Guardian's Peter Bradshaw gives a  positive review to We Need to Talk About Kevin, which stars the incredible Tilda Swinton.
-IndieWire has an interview with Kevin director Lynne Ramsay about the film and her ill-fated attempt to adapt The Lovely Bones.
-The NYT has a Q&A with Sleeping Beauty director/novelist Julia Leigh.
-Sleepy Beauty isn't get rave reviews (though Emily Browning certainly is), but it did picked up for distribution by Sundance Selects.
-And, lastly, how about Manohla Dargis on all three, plus Gus Van Sant's Restless?
Don't forget, you can follow us on Facebook @ facebook.com/Forreels