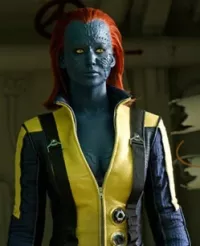 We're already a few weeks into the summer movie season and we're at the point where it is momentarily shifting away from the action blockbusters like Pirates 4 and Thor to the big, dumb comedy (I mean this in the best possible sense) this weekend, with The Hangover II and Kung Fu Panda II, on top of Bridesmaids, which came out a few weeks ago.
Those of you looking for counter programming won't have to wait all that long for Midnight in Paris or The Tree of Life, just hang on.
You could read some news to pass the time:
-The much-dreaded live action Akira remake isn't quite dead in the water, but it is left without a star (after Keanu Reeves walked from the role of Kaneda) and without a director as Albert Hughes and WB have gone separate ways on the project. Just accept it, Warners. Let it go.
-Criterion added a new sneak peak to their Facebook page. It's a still from Keislowski's Rouge, which likely means we can look forward to The Three Colors in a boxset sometime this year. They're also pimping Janus's theatrical restoration of Fassbinder's World on Fire pretty hard, so I'd probably expect that sometime closer to the end of the year.
-Over at Some Came Running, Glenn Kenny tries to settle the Barry Lyndon Blu-ray aspect ratio "issue" in this short interview with Leon Vitali, but there really seems to be no strictly definitive answer.
-The Telegraph talks to Jennifer Lawrence about X-Men, chickening out of meeting Paul McCartney and being a tomboy, amongst other things.
-If you don't mind watching movies on your computer, MUBI.com is offering a handful of old Cannes films for free to the first 1000 viewers.
-Oscilloscope picked up the rights to We Need to Talk About Kevin, the Cannes hopeful that was much talked about the day it opened and then quickly forgotten amidst the praise for The Artist and the Melancholia press conference.
-Kent Jones writes a great pice about Midnight in Paris and Woody Allen's ever-shifting place in the world of cinema for Film Comment.
-Nevermind Ferris, save the motel where Wes Anderson shot Bottle Rocket! (Even if you don't care about the motel, there is a link to a great article by Matt Zoller Seitz from 1995 about the making of BR and Jimmy Caan headbutting Luke Wilson that's worth a read and that I'm going to make you click through to get.)
-I don't know about this solo album idea, Jeff Bridges.
-So, Sofia Coppola and Tomas Mars of Phoenix are getting married. To quote Brak, THIS IS AN OUTRAGE.
-The BFI's open contest for amateur female film writers' short essays on their biggest inspiration has been narrowed down to a temporary list of the 12 best. Lila Silva Foster's essay on the Brazilian film The Woman of Everyone seems the best to me, personally.
-A.O. Scott on Bridesmaids and the modern state of gender in comedy.
-Zach Braff ruins Oz: The Great and Powerful. Oops, I mean joins. Joins Oz: The Great and Powerful.
-What Would Joss Do? He would direct the post-credits scene in Thor to set up his own film, The Avengers.
-The Independent has a nice profile on Terrence Malick and his reclusivenss even in the face of a Palme d'Or win.
-Here is your first look at the Three Stooges movie. Remember when this was supposed to be Jim Carrey, Sean Penn and Benicio Del Toro? Maybe it's me, but Sean Hayes, Chris Diamantopoulos and Will Sasso don't exactly have the same juice to make this abomination of a rehash play.
-For the three of you left that haven't seen it yet, here is the trailer for the new Muppets movie, starring Jason Segel and Amy Adams.
-And the Conan O'Brien Can't Stop trailer.
-Here's a copy of the red band trailer for The Girl With the Dragon Tattoo. Someone shot it with a cell phone and it'll probably be deleted by the time you read this, but it's worth a click anyway. Doesn't look like they've deviated much from the original film. Which begs the question: why remake it? There is a slight hope for this, though, in that Rooney Mara is a kind of exciting actress who hasn't gotten to stretch out much yet.
-And, finally, one for the 8th season of Curb Your Enthusiasm which cannot begin soon enough for me.