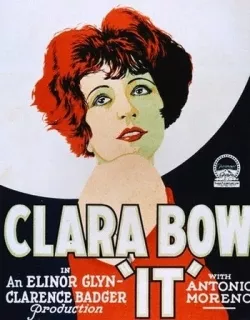 Things are starting to heat up outside, but at the box office, well, not so much. X-Men: First Class was the big opener this weekend, showing on almost 7,000 screens in North America. Despite playing on the most screens of any X-Men movie (dramatically so, with Wolverine topping out at 4,100) it only made an estimated $56m to open.
There are plenty of good reviews (though few great reviews), and it has a RT score of 88%, but doesn't seem to have any actual buzz. No one is talking about it that I've seen, and that is complete death for a would-be blockbuster.
Elsewhere, we have a new Bond release date, the It Girl, the origin of screwball comedy, and plenty about vegetables.
-Yes, Marty, PLEASE DO THIS. PLEASE. DO THIS NOW. Forget that remake of The Five Obstructions nonsense. Liz and Dick are way more interesting. Just ask those guys at the homeless shelter in Scrooged.
-HBO is taking on WWI next, with the five-part miniseries Parade's End.
-Amy Adams must have secretly filmed a remake of Multiplicity because she's everywhere lately. And now she's in Paul Thomas Anderson's The Master, which was recently revived by Megan Ellison, who is quickly becoming the coolest billionaire ever.
-Thought I would have heard more about this, but James Bond 23 will be released November 9th, 2012. Daniel Craig is back, with Sam Mendes directing.
-You really ought to know more about Clara Bow, who was one of the biggest stars in the world -- she was the first It Girl (technically, the only It girl, but that's another thing) -- during the twenties.
-Manohla Dargis and A.O. Scott defend slow, boring indie film from one of their colleuges at the NYT.
-Much like eating vegetables and studying, it seems that tween girls won't go to the movies either. Not even for Miley or Selena Gomez. They just don't seem as interesting. Even as a teenage boy growing up I saw stuff like My Girl and Harriet the Spy, but they don't make them like that anymore. Yes, I just openly longed for My Girl. Shut up.)
-GQ has an oral history of Terrence Malick's stunning debut film, Badlands. Tree of Life is coming. Get ready for it. No, seriously. Prepare.
-Projectionists, you better prepare for Tree of Life too. But at least Malick sent you a list of technical directions requests.
-In case anyone you missed it, GQ also had one on Goodfellas last year, and it's quite a read.
-Speaking of classic comedies, on his Indiewire blog about Gregory LaCava's My Man Godfrey, Peter Bagdonovich might've found the origin of the term screwball comedy.
-Will Leonardo DiCaprio finally be in a Tarantino film? He was slated for Inglourious Basterds along with like 20 other people who ended up not being in it, but this time he may actually play the villain, a plantation owner named Candie.
-Coming soon: more Miramax films on Hulu.
-On Shunji Iwai's site there is an interview about the 10th anniversary of the release of All About Lily Chou-Chou with Hayato Ichihara, who played Yuichi in it. (The 64-take scene he refers to that was eventually cut was a scene of him explaining the genesis of Lily Chou-Chou's career. It was a very long scene of him and Yu Aoi walking, and Iwai wanted it all in one take, but Ichihara couldn't get it. Some of the dialogue was later put into the concert queue scene.)
-More entries from the BFI's amateur female film critic contest.
-And, for the hell of it, here is the video of Space Shuttle Endeavour landing at Kennedy early Wednesday morning to complete STS-134, its final mission before being decomissioned. I'm watching Philip Kaufman's The Right Stuff again for the 30th time this weekend and seeing how much mach 3 messes with the controls and your brain I can't imagine mach 25 even remotely.