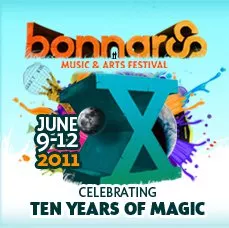 If you are a fan of music even slightly, you're probably aware that the annual Tennessee festival is going to happen this weekend.
Starting today, in fact.
If, like me, you couldn't make it, you can still enjoy it from the peaceful, air conditioned bliss of your own home thanks to Vevo.
They are streaming most of the shows starting on Friday, including Arcade Fire, Mumford & Sons, The Strokes, Best Coast, Bela Fleck, Ray LaMontagne, Smith Westerns, Mavis Staples and Explosions in the Sky, etc.
You can find a full schedule on the official Bonnaroo site.