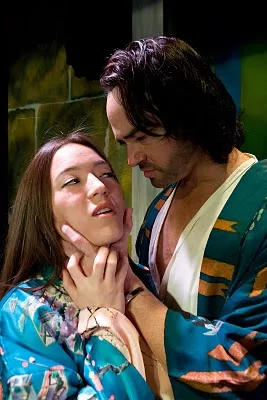 The opening of Rashomon has been postponed by the Mad Cow Theatre, due to the injury of one of the cast members. The new opening night, a week later than originally scheduled, is Thursday, June 23. Ticketholders: The theater will exchange tickets to the June 17-19 performances for any other performance through July 10.
From the
Mad Cow website
: "Nominated for three Tony awards,
Rashomon
is a stunning examination of truth and human nature. Based on the Japanese tale of the samurai, the bandit and the woman, this intimate play's impact is driven by the art of storytelling. Join us for this intimate, brain-tickling Japanese tale that shows what men and women go through to protect their reputations and their hearts."