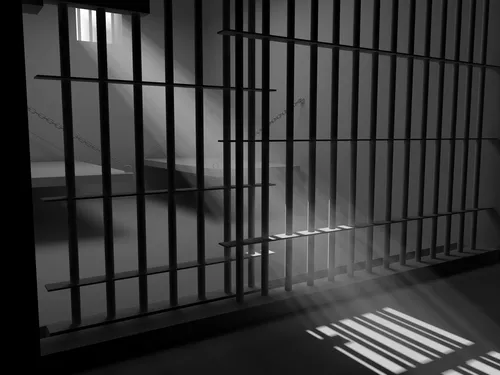 First things first: John Kurtz, the libertarian ringleader of the
newly reformed
police watchdog group Copwatch, was convicted yesterday on charges of resisting a law enforcement officer without violence for a
tussle
with Orlando Police Department officer Adam Gruler which occurred early in the morning on New Years Day. Kurtz was sentenced to 30 days in jail (with seven already served) and a year's probation. He was not available for comment, but we did see this
snarky post
on the Copwatch website which included the following:
The evidence the cops word several cops on the stand all with different stories .. each having changed their tune several times throughout the whole process. The kicker .. Adam Gruler, the arresting officer even testified that John did not resist arrest.
No video of the trial, the man in the robe ([Circuit Judge Alan] Apte) kept threatening anyone who came close to touching their cell phones, breathing wrong or nodding their head etc.
We also learned that on June 29, Kurtz's friend Mark Schmidter was arrested, finally, for handing out pamphlets to prospective jurors in front of the Orange County Courthouse. The 64 year-old Schmidter had been campaigning since late last year under the banner of the
Fully Informed Jury Association
, advising prospective jurors to vote for acquittal if they don't agree with the law itself. On Jan. 31, Ninth Judicial Circuit Court Judge Belvin Perry issued an
administrative order
banning the leafleting, citing the need to "minimize activities which unreasonably disrupt, interrupt, and interfere with the fair and orderly conduct of jury trials, and the orderly and peaceable conduct of court business in a neutral forum free of actual or perceived partiality." Schmidter then invited
"civil disobedience expert" and jury nullification advocate Julian Heicklen
, aged 78, down from his native New Jersey, to purposefully violate the law and get arrested, but the court
didn't take the bait
. That's why, Schmidter says, it came as a surprise that he himself was arrested on Wednesday. "I didn't think [I'd] be arrested because we'd been there so many times defying the order and what [Perry] is saying is unconstitutional so I didn't think he'd go through the trouble," he says. (The ACLU and First Amendment attorney Larry Walters
filed a lawsuit
against Judge Perry's order in March.) Schmidter now faces up to five months in jail and $2,500 in fines on charges of "indirect criminal contempt" of court. His court date is set for July 6. "I'm gonna go in there and plead not guilty on Wednesday, and take it from there," Schmidter says.