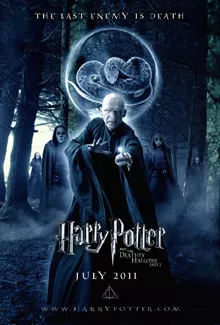 So this weekend, we got a bit of a break in the summer action avalanche as the two big releases were the lukewarmly reviewed comedies, The Zookeeper and Horrible Bosses.
I didn't see either (maybe Horrible Bosses on video, but no desire whatsoever to see The Zookeeper), but did get around to seeing Larry Crowne, the affable and thoroughly forgettable l baby boomer comedy that hopefully signals the end of the Tom Hanks-Nia Vardalos working relationship. The Tom Hanks I like is that of the wry, snarky -- snappy! -- style, that is crowd pleasing, but not so eager to please that you notice. This can't be the same guy who made That Thing You Do. At least Hanks' character wasn't Greek, I guess.
Better still, I finally got around to seeing Midnight in Paris, where I really thought Cory Stoll stole the show as the young Hemingway, looking for someone to box with.
Anyway, this weekend was a much needed breather between Transformers 3 and what will probably be the biggest movie of the year, Harry Potter and the Deathly Hallows part II.
For anyone really anticipating the final Harry Potter film, the AMC Altamonte 18 is the Orlando host of Harry Potter - The Legendary Adventure, a retrospective marathon of all eight films -- two a night starting on Monday with Harry Potter and the Sorcerer's Stone and ending at midnight on Thursday/Friday with the RealD 3D screening of Deathly Hallows II.
It's a full marathon, not single screenings, so you have to buy the $45 pass (actually not bad, considering you'd be spending $14.50 on just DHII anyway), which comes with a commemorative booklet.
-Here's a run down of what the studios are planning for San Diego Comic Con, which runs from July 20th-24th.
-RIP Frenzy and Peeping Tom actress Anne Massey.
-You've heard the name Megan Ellison, Oracle heiress and savior of the movie industry, bandied about a lot lately. The Guardian has a little feature on her and her future plans, including two Paul Thomas Anderson films.
-Wall Street is none too happy about last weekend's box office receipts (despite Transformers 3 making $97.5m, or $116.4m over the full long weekend) and places the blame the theaters, not the studios and their cowardly, remaking ways, nor that fact that no one really wants to see 3D anymore, and that there really isn't much of interest out in the mid-level, multi-quadrant film categories. Bad Teacher is a date movie, so fine. Larry Crowne really only appeals to baby boomers and Tom Hanks/Julie Roberts fans. Monte Carlo appeals to girls under 25, or who wish they still were. Nobody wants to see Ryan Reynolds as Green Lantern. So why is that the theaters' fault? Nonsense.
-Screenwriter Thomas Bezucha on how Monte Carlo went from a Nicole Kidman vehicle the likes of Roman Holiday or Summertime to a Selena Gomez tween flick. Pretend you didn't read that sentence and cringe. Read the article anyway, it's really interesting how completely weird Hollywood is sometimes.
-Cracked has a list of 10 movies that famous people don't want you to see, like Cocksucker Blues and Let it Be (both of which are really pretty easy to find bootlegs of -- and are great movies).
-I'm shocked -- SHOCKED -- to find Michael Bay lazily reusing footage in his films. Good thing someone downloaded a bootleg of TF3 to point it out.
-HBO is putting together a documentary on Derek Jeter, titled Derek Jeter 3K, following him around his injury rehab assignment in the minors and his return to the bigs as he tries for his 3,000th hit.
-Between the participants (Carey Grant, Ingrid Bergman, staged by Alfred Hitchcock) and the deliciously sly censorship skirting (kisses were not allowed to last more than a few seconds), I can't honestly think of a better screen kiss than the one from Notorious.
-JB Smoove, who has brought Curb Your Enthusiasm into a new stratosphere of funny since his joined the show two seasons ago, is going to be in Sascha Baron Cohen's The Dictator, and will probably outshine him.
-Indiewire's The Playlist has a look at five Louis Malle films, coinciding with Tuesday's Criterion release of Black Moon.
-The Independent's Chris Beanland  on a classic cinema, and a little bit about the history of Birmingham (England)'s film history.
-The Beastie Boys and Spike Jonze hooked up again for the Beasties' new video,Don't Play No Game I Can't Win, which comes out in July. They should have let Spike direct Fight for Your Right (Revisited) too.
-Not a link, but, hey, Spike, isn't it about time to work on that Adaptation Special Edition DVD you've been promising since like 2003? 10th anniversary is next year.
-Slate's Jason Zinoman in a four part series on how to fix the modern horror genre.
-Hoping that Sam Raimi's The Great and Powerful Oz has something in common with the 1939 classic? The Eighth Circuit Court of Appeals says don't hold your breath.
-So, Shia LeBeouf turned down roles in The Social Network and 127 Hours, as well as an offer to take over the Bourne series from Matt Damon, a role which eventually went to Jeremy Renner. Whew, thank Christ. It's time to go away for a little while now, Shia.
-Natalie Portman's baby's name finally came out. Vomit. Maybe he can find an Anakin or Moonbeam to be friends with.
-The LA Weekly's Sam Wasson gives us a contrarian's view on Terrence Malick and his films. I agree with almost none of it (except some of the Days of Heaven stuff), but perhaps you will.
-The Inception BWAAAANG is the new movie trailer music of choice, taking over for Lux Æterna and O Fortuna.
-Here is the first look at the dwarves Dori, Nori and Ori from Peter Jackson's adaptation of The Hobbit.
-Here's a variation on Spielberg's John Ford story that he also told in the expanded Peter Bagdonovich documentary, Directed by John Ford.
-Speaking of Señor Spielbergo, this article on Douglas Trumbull, titled "The Genius of Douglas Trumbull", completely glosses over Close Encounters. OUTRAGE.
-I've never seen this before, though it's about a year old: the climax of The Empire Strikes Back as a silent, black and white film.
-Oh, God, they're really going to make the Space Invaders movie.
-As someone who had to prepare for life after Star Wars, I would tell these Harry Potter fans that it's pretty easy. There is no void. There are other, better films and television shows (and books) to catch up on, and other things to do, like learn how to cook things that aren't wizard-based, and bands to listen to that don't list Hogsmeade as their home town. You'll all be fine. Twilight fans, though... I don't know, you guys might be in some social trouble.
-Here is a bit of a roundtable interview with the producers and craftspeople of Harry Potter, as well as Rupert Grint and Matthew Lewis.
-And now let's all watch Emma Watson cry.
-Here is the first international teaser for The Iron Lady, the Margaret Thatcher film starring Meryl Streep.
-Here is the trailer for David Robert Mitchell's The Myth of the American Sleepover, which either looks a bit like a modern, tame, suburban take on Larry Clarke's Kids, or a sexier, edgier version of The Breakfast Club. Either way, it looks worth the price of admission if you like coming of age films.
-The only thing to say to the trailer for Adam Sandler's Jack and Jill is ... what the fuck?
- The trailer for the Sarah Palin documentary, Undefeated is... we'll use the word interesting. Certainly not edifying.
-Here is the trailer for Final Destination 5. (Full disclosure: I'm related to the screenwriter, so I offer no commentary except to say that Jesus Christ, I'm glad I don't need Lasik surgery.)
-This week's vintage article is Michael Herr's Vanity Fair article about Stanley Kubrick shortly after he died. It's titled, simply, Kubrick.
-Finally, these Indonesian monkeys take better profile pictures than you do.