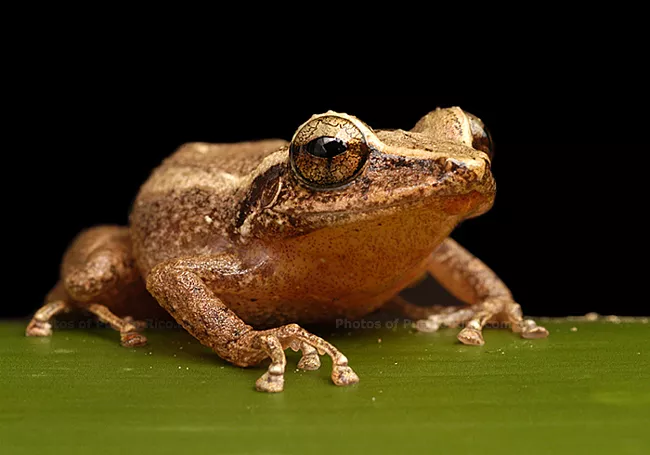 In honor of this weekend's El Canto del Coquí event at Central Florida Zoo this weekend, I thought we'd take a moment to look back at the most insane piece of writing I think I've ever slipped into print.
The context: last year's Arizona immigration flap. The event: September's annual Fiesta del Coquí celebration. The crime scene: Selections, Sept. 23, 2010. And no, I don't remember what was in my system at the time.
It's an infestation. Or is it freedom? There's another immigration debate raging in the U.S. and it's uglier, slimier and even more potentially fatal than the inferno of suck happening at the Mexico-Arizona border. You see, the coquí frog – a peaceful, if obnoxious breed of hopper that fights loud, fucks louder and can't be faded by any known natural predator – was once thought to only be able to exist in Puerto Rico's tropical climes. That is, until they discovered Hawaii. These days, "No coquís allowed" signs are everywhere in Hawaii and suddenly these tiny, lightly toasted critters are feeling the heat. "Some [coquís] have become established at the expense of native species," fear-tactics the University of Hawaii at Manoa's College of Tropical Agriculture and Human Resources, which recommends spraying killer citric acid all over the place to kill the froggies. The Central Florida Zoo thinks we can be better people, so it's putting on a whole Hispanic-themed food/music/dance coquí celebration. Or, as the University of Hawaii at Manoa would call it: amnesty.