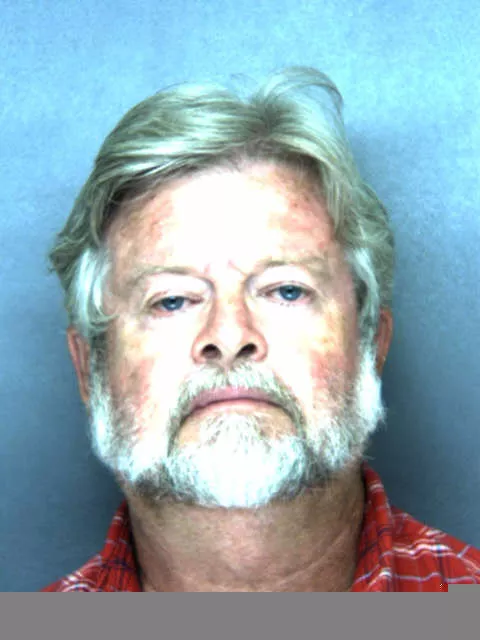 Mark Schmidter, the 64 year-old libertarian activist who has appeared in our blogs several times since last October, was sentenced today to 151 days in jail on charges of indirect criminal contempt for purposefully violating two administrative orders passed by Ninth Judicial Circuit Court Chief Judge Belvin Perry this year.
The first order, signed on Jan 31, bans "the dissemination of all leaflets and other materials to summoned jurors containing written or pictorial information tending to influence summoned jurors." Schmidter, a supporter of the Fully Informed Jury Association, had been handing out pamphlets outside of the downtown Orange County Courthouse advising prospective jurors to vote for acquittal if they did not agree with the law itself.
The second order, passed on May 4 in anticipation of the Casey Anthony trial, established "exempt zones" near the Orange County Courthouse where First Amendment activity—such as handing out politically-charged pamphlets—is permissible. Otherwise, protests, sign-waving, and any other expressive activity on courthouse grounds would be considered as contempt of court. (Certainly, the idea of such zones—also called "free speech zones" by entities with less adept public relations departments—is not a new one. Similar zones exist at the University of Central Florida, and were protested by the activist group Students for a Democratic Society in 2006 and 2007, an action which was supported by the Foundation for Individual Rights in Education.)
On March 2, the American Civil Liberties Union and attorney Lawrence Walters challenged the jury pamphleting order in Florida's Fifth District Court of Appeal, but on July 13, the court bluntly denied their petition in a one-sentence letter. "They didn't even give us a decision or opinion, just 'petition denied,' which is fairly common, unfortunately," Walters says. (The other order dealing with "exempt zones," Walters notes, has not yet been challenged in court.)
In a press release yesterday, noted Tea Party activist Nicholas Egoroff implied that there was a conflict of interest in today's hearing. "In an ironic twist to such an important case, Judge Perry will be both judge and jury in deciding Schmidter's 1st Amendment rights," Egoroff wrote. "Perry has refused to recuse himself."
But Ninth Judicial Circuit Court spokeswoman Karen Levey says that in acting as the judge of the trial, Perry is simply going by established judicial protocol. "Traditionally, contempt is heard by the Judge that issued the order that was allegedly being violated or if the contemptuous event happened in the presence of the Judge," she wrote in an email to the Weekly.