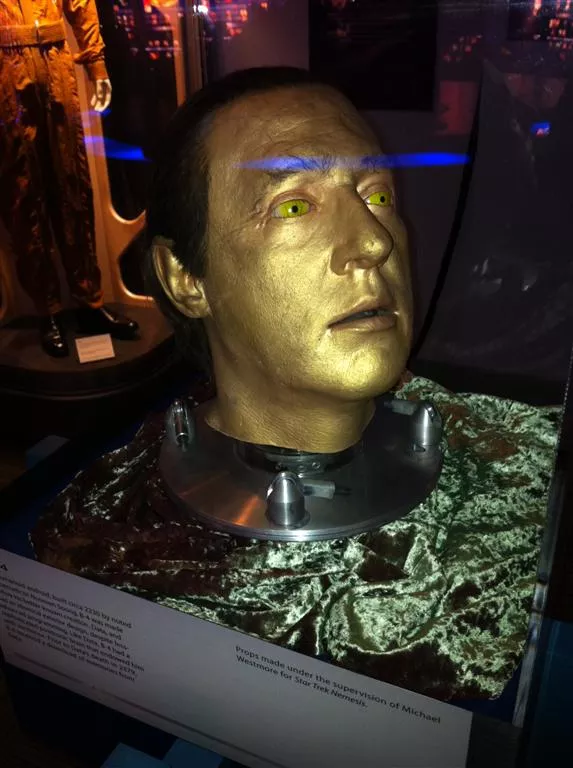 Brent "Data" Spiner's head headlines KSC's just-closed Star Trek exhibition.
Thanks to budget battles battering NASA's bottom line, the next generation may find the idea actually of sending men to the moon more unrealistic than finding giant toy robots living there. So it's sadly fitting that NASA declared this past season, during which the space shuttle flew for the final time, the "Summer of Sci-Fi."
But while America's dominance of manned space flight will soon fade into the realm of fantasy, our cultural obsession with fictional space voyages seems unabated. "Star Trek: The Exhibition," the centerpiece of Kennedy Space Center's now-concluded summer-long celebration, paid fan service to that thirst with a first-rate collection of iconic props, sets and costumes from the classic 1960s series and its later spin-offs. Other elements of the "Sci-Fi Summer" included sceenings of the latest Transformers film in IMAX 3-D and a dire "Star Trek Live" interactive edutainment show that even the Borg wouldn't assimilate.
In case you were caught in the Delta quadrant and missed out on the exhibits, here's a gallery of images from its final weekend.
[gallery link="file" orderby="title"]