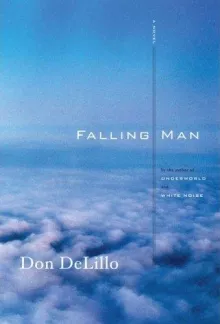 Like everyone else this week, I guess, I went into post traumatic stress mode about the 10th anniversary of 9/11. I did things I said previously that I wouldn't do, by reading Don DeLillo novel The Falling Man, which really captured the fractured panic pretty much exactly as I remember it, and watching Paul Greengrass's United 93, which I didn't really much for in the end, but admit that it did suck me in a few times.
I wonder if anyone will be able to make a film about this that isn't a disappointment, or an outright failure, while so many people are still alive to remember it firsthand.
I was thinking last week, after I read Mark Kermode's book excerpt that blasted Michael Bay particularly hard about Pearl Harbor, that there probably wouldn't be. Maybe not ever. I went to a matinee of Pearl Harbor on its opening day and sat in the back next to an old guy in his navy uniform, who walked out on it in disgust after the attack scenes. Pearl Habor didn't even have the extra burden of happening in front of our eyes. Most people hadn't ever heard of Pearl Harbor until they heard the news.
The amount of detachment one would have to have from the events to make a good, accurate film would anger more people than it would edify. Sure, Falling Man is plenty detached, but it's not a film. It can afford to be detached in a way that a film couldn't. You almost necessarily have to dip into melodrama to make a film about such a huge loss of lives, but I don't think that feeling really jibes with peoples' memories. Certainly not mine. I wasn't sad and wistful that so many people died, I was fucking angry and had nowhere to direct it. Good luck to whoever tries to capture that on film.
That was all a really long winded way of saying there is no Roundup this week because who really cares about film news today? There wasn't really much of interest, and the few bookmarks I made will be in next week's Roundup.