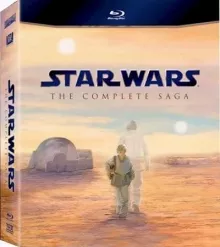 So, Netflix had itself another nightmare week this week when it announced that, not only were they not going to address customer complaints and cancellations, they were going to sweep them completely under the rug and pretend they didn't exist by splitting the company into two separate, completely de-integrated companies. But they're keeping the red envelope that they cherish! (Also sweeping under the rug that the envelopes used to, in fact, be yellow when the company started -- on and off member since 2000.)
I'm so sick of writing about Netflix making stupid business decisions. I'm paid to write about movies, not about business. But this dominates everything because it is so incredibly idiotic.
This whole thing reminds me of the time when Blockbuster changed their return time from the second midnight to the following noon and basically didn't prepare anyone who wasn't a Blockbuster employee (hell, they barely prepared the employees). As a Blockbuster employee at the time, we spent half of our time explaining the new policy instead of doing any productive work (it really ate into our allotted time for playing Super Street Fighter III on the rental PS2s and selling DirecTV dishes, man).
Basically, the whole thing could have been handled better with a little bit of common sense. I've never been behind the scenes at Netflix, but at Blockbuster there was always a two-faced aspect to the company policy. Face one, of course, is that the customer comes first. Face two was basically fuck the customers at every chance you get and only explain policy to them if they ask, "hey, why are you pulling my pants down?"
That's why Blockbuster failed so miserably, and why people so willingly sprinted to be a member of Netflix. But Netflix seems somehow determined to now go down this route too. Instead of the convenience Netflix used to offer, we now have to live our digital world by their whim, where, apparently, like thirty is the new twenty, inconvenience is the new convenience. Charging more is an unpopular business decision. Not having many new release titles available to stream is not Netflix's fault. But less integration is bullshit. Separate websites is bullshit. Removing titles from the search engine because they aren't streaming is bullshit. Not having a saved queue is bullshit. They just make the site's usability more difficult. I don't know how this is a positive at all for Netflix, or Qwikster, or whatever you guys will finally end up calling yourselves.
Never mind AOL and Borders. If anyone in the world could have learned a lesson from John Antioco's miserable reign at Blockbuster, it should have been Reed Hastings. I don't know why he didn't.
Aside from that, the big big news of the week, aside from Facebook ruining the world and causing REM to break up, was that Star Wars: The Complete Saga on bluray made like 12 gazillion dollars. It was my intent to hold out. I held out during the presale, and when the details leaked, and when the video and images of the changes leaked. I held out because, like most people, I didn't like the Special Edition changes, loathe the new songs especially, and because I've bought about 10 copies of the Holy Trilogy in the past (though I bought Episode I and II on DVD, I never got around to buying Episode III). It lasted until about Thursday, when Barnes and Noble sent out a 15% coupon. I opened my wallet and shook out a few more bucks for the Flaneled One, just in case he was hurting. So, well, at least now I own Episode III, right? Right? Oh, God.
-PR managers and customers alike were left unimpressed with Hastings' blog post, as well as the splitting of the company into Netflix and Qwikster.
-IndieWIRE editor Dana Harris has another spin on the Netflix saga.
-The LA Times, at least, thinks Reed Hastings and Netflix/Qwikster are on the right track.
-They may have lost Disney in the Starz deal, but Netflix and Dreamworks announced a deal late Sunday night. What's with Netflix and these late Sunday night announcements?
-So, The Lion King 3D won the weekend again, taking in more than $22m thanks to renewed interest and higher 3D prices. It's a great film, and I probably would have gone to see it again if it were also playing in 2D.
-Fantastic Fest got underway this week with Human Centipede II, where an audience member needed medical assistance.
-Movieline's Jen Yamato has an interview with Olivia Munn about I Don't Know How She Does It, sexism and the context of deep-throating hot dogs on live TV.
-Manolha Dargis has a great essay about the dumb things that beloved directors do. If you're over your limit you should bookmark the page and read it later (also, if you have a smartphone you can get 20 more articles for free there). In it, she tracks the stupid things that Lars von Trier has said and the awful things that Roman Polanski did back to the awful and stupid things that Walt Disney, Charlie Chaplin and Elia Kazan did (wondering why they remain beloved while others are reviled).
-Filmmaker Magazine talked to Francis Ford Coppola at TIFF.
-Hannah Takes the Stairs director Joe Swanberg is proposing a new distribution method, wherein 1,000 people subscribe to his films for $100 a year. It's an interesting proposal. I generally like Swanberg's films, but don't know that I'd pay $100 a year to get a box set of his output. But just like NIN and Radiohead eschewed the normal distribution methods, it's something that can work great for established named (like Swanberg and Kevin Smith), but doesn't do anything at all for new directors that no one has heard of who might have trouble selling subscriptions beyond his grandma and girlfriend.
-Esquire has a strange but enjoyable interview with Jonah Hill about steak and fries, underdogs and Nanny tattoos.
-Not a fan at all of this poster for Iron Lady, which stars Meryl Streep as Margaret Thatcher.
-Eastwood's J. Edgar, starring Leonardo DiCarpio.
-The red band trailer for the prequel to The Thing.
-Finally, we have anecdotal evidence from Andrew Breitbart's Big Hollywood about how Hollywood liberals are the devil and how being conservative in Hollywood is like being gay everywhere.
A late addition, even though the tab has been sitting open in Chrome for days: AV Club's Allison Willmore (sounds weird to type something other than "IFC's Allison Willmore") has a great piece on whether or not indie film is fair to Christianity.