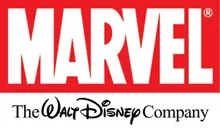 There was some troubling news that came out of Marvel Comics this week, where there was a handful of key staff layoffs.  ComicsBeat.com has a insider scoop piece up about the fortunes of the company since Disney's buyout and Ike Perlmutter's rise to the top that, if true, will have people longing for the dark days of Bill Jemas's stewardship of the company.
Marvel has been a terribly mismanaged company for years, and I say that only as a reader with no particular insider knowledge except for some secondhand gossip I get from a friend of a friend who works in the bullpen about the mess the company. Their printing schedule problems, the lack of key trade paperbacks... well, I don't even need to go beyond those two items because those are the absolute base of their primary business, the sale comic books. All of the printing snafus during Civil War and the editorial decision to follow DC into event publishing really choked all of the interest in comics out of it. That it coincided with Bendis and Maleev leaving Daredevil was an accident of timing that really finished it off for me (though I hear Daredevil is making a huge comeback in quality under Mark Waid's pen).
But the real scary part of that article is that Perlmutter may, if it's true as I say, be looking to do the same thing to Disney. If Jobs's shares end up in Perlmutter's hands somehow, will Bob Iger, Ed Catmull, John Lassetter (etc) be able to stop the kinds of measures that really hurt Disney to bone in the 70s and 80s? I really hope so.
-Speaking of the Disney-Pixar Brain Trust, IFC's Stephen Saito reported from the Austin Film Festival that some story developers at a Pixar panel slipped up and leaked that Brad Bird (The Incredibles, The Iron Giant) would be leading the famous Brain Trust when it comes to Henry Selick's (The Nightmare Before Christmas, Coraline) still-untitled first Pixar film.
-Time Out New York has a list of the 50 best food moments in film. I would add Scorsese's Italianamerican to the list though. Not only does Catherine Scorsese cook throughout the hour-long documentary, but both her sauce and meatball recipes are both in the credits.
-Speaking of Scorsese, Harper's Bazaar has a collection of photographs and stories about his films in their current issue.
-Netflix CEO Reed Hastings needs to just go away for a little while. He doesn't come off any better in this interview than he has in anything else he's publicly said over the last few months.
-Vulture has a short interview with Elizabeth Olsen about awkward photoshoots, being on TV, and on screen nudity.
-Movieline has an interview with her as well.
-Star Wars and Empire Strikes Back producer Gary Kurtz: not a fan of the prequels. The People vs. George Lucas is out on DVD on tuesday.
-They made three lousy movie adaptations of Marvel's The Punisher that no one liked, so what's next? Yeah, a TV series.
-I remember when they used this technique on an episode of House, and thought it was just something the writers decided to make up, or at least artificially advance.
-I normally like Empire Online's "Be a ___ expert in 10 films" series, but not this "Be a silent film expert in 10 films" list. It's a good list, to be sure, and you should certainly see all 10 (especially Sunrise, goddammit). But silent film isn't a genre. It is film, just without sound. It covers comedy, drama, western, romance, family, serial, epic and many more genres. So it's a bit silly. Is the next one going to be "Be an color film expert in 10 films"?
-WB should have just accepted defeat to the internet when it came to a live action Akira, but no, it's going into production. Here's the thing, WB: more than half of the appeal of Akira is its revolutionary animation style, and the mood evoked by it's score, much of which is a chorus of people breathing in tune that you will probably ax for some traditional Hanz Zimmer or Don Davis score. Also, part of it, for Americans anyway, was a novelty that Kaneda was voiced by Cam Clarke, the same actor who voiced Leonardo in the TMNT cartoon. It's impossible to recapture any of these things.
-Vogue has a feature on Rooney Mara as we start the countdown to The Girl with the Dragon Tattoo remake's release. You know, I never really gave a lot of thought to just how much the haircut can mean to looking beautiful until I saw these pictures of Rooney Mara as Lizabeth Salander.
-Vogue also has a video piece with Mara talking about her Moe Howard look.
-It's a good month to pick Vogue up, because they also have an excerpt of Diane Keaton's autobiography.
-Is making movies look beautiful too easy now? Personal opinion: yes. The digital revolution did put the tools in the hands of the masses, but the ease of use is slowly sucking the life out of the craft of filmmaking.
-The Devil Inside. I gotta say, I usually avoid watch movies like this, but the trailer actually scared the shit out of me. Maybe only because I usually avoid them and they're not totally overplayed?
-The Harold and Kumar Christmas Whatever redband trailer. Definitely not work safe. Probably not girlfriend safe either, due to the baby who is stoned on weed and coke.
-Black Gold, from Jean-Jacques Annaud, starring Antonio Banderas, Mark Strong, Freida Pinto, and Tahar Rahim.