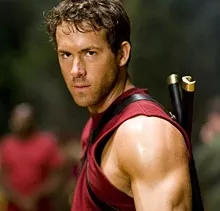 Today, November 6th, 151 years ago (or seven score and 11 years ago, if you will), the nation elected Abraham Lincoln to the White House. Yesterday, November 5th, was also the 56th anniversary of Doc Brown cracking his head open and inventing the flux capacitor, which, indeed, is still fluxing.
But enough of that. There was good news for aspiring screenwriters around the world this week, at least in spirit, as Fox settled their suit against screenwriter P.J. McIlvaine for copyright infringement.
If you don't remember the case, McIlvaine had posted several in-development screenplays online at donedealpro.com, a screenwriting site where scripts -- both professional and amateur alike -- are traded freely on its message boards.
But screenplay websites, like Drew's Script-O-Rama and MyPDFScripts, have been around for years -- some even for over a decade. The distinction between produced and in-development seems to be a rather nit-picky distinction to me, because screenplay trading sites basically exist for only two reasons: to be in the know, and to learn. They are not replacements for movies, and knowing a plot doesn't ruin an action movie. Everyone knew how Harry Potter and The Lord of the Rings ended beforehand and it didn't put a dent into their bottom lines (well, if you believe studio accounting, it did, but that's another story).
The script that seemed to be causing the biggest issue was a copy of Deadpool (2014) that Fox wanted protected. Even if the script were sent from the heavens, carved into stone tablets by a God-William Goldman hybrid, all the protection in the world probably couldn't save the Marvel Comics production from its star, Ryan Reynolds, who couldn't carry Green Lantern earlier in the year.
Yes, I'm shitting on a movie I've never seen, one that hasn't even been shot yet. We can revisit this when it comes out and I'll happily eat my hat if I'm wrong*.
According to the site set up to track the case, there is no word on the settlement, but it appears to be a light settlement, meant more as a deterrent than punishment.
But the fact is that a screenplay is not a movie. If aspiring screenwriters don't read scripts, there will be no screenwriters of any quality to be had. I will end on that and let you supply your own jokes.
Item!
-Scarlet Johansson on her nude pictures, Obama and Woody Allen's skin ailments. (Vanity Fair)
-JLo as Carmen Sandiego? I'm actually not appalled by the though for some reason. Should I see a doctor? (Deadline)
-So, if you were bummed, thinking that you had to make your own Lisbeth Salander-styled wardrobe this winter, you can stop. H&M did it for you. (NY Post)
-JK Rowling says Ron Ron almost didn't make it! Egads! (The Guardian)
-Beware any actions movies with "Left Behind" in the title unless you like being indoctrinated via explosions. (Hollywood Reporter)
-I guess when you wait over 20 years between your second and third films you come up with a lot of material, and Terrence Malick is now plowing right through his story backlog with two new movies shooting back-to-back. We already saw footage of one of them being filmed with Christian Bale earlier in the year. (Vulture)
-Universal Studios president Ron Meyer spoke very candidly at the Savannah Film Festival last weekend, and you should read it. (Movieline)
-I hadn't about this earlier, but I guess Lou Ye, who was banned by the Chinese government from making films after his Tiananmen Square film Summer Palace ruffled too many sino-feathers, found his way to Paris to make a new film, called Love and Bruises. Good for him.  (New Yorker/The Front Row)
-Just give DiCaprio the Oscar now so we have have to endure four more months of these stories. (NYT)
-If you read the Sunday NY Times, you might come across and article about avant garde film by Manohla Dargis which starts off with a story about Maya Deren's film Meshes of the Afternoon. It's on YouTube, should you want to watch it. (YouTube)
Trailers:
-Wanderlust, with Paul Rudd and Jennifer Aniston.
-INNI, the live Sigur Ros film, directed by Vincent Morisset, who also did Arcade Fire's Mirror Noir, the least satisfying film in the history of concert films.
-Outrage, by Takeshi Kitano.
-I Melt with You, a bromance with Jeremy Piven and Rob Lowe, directed by Mark Pellington. I was wondering lately what ever happened to Pellington, after happening upon the uncensored version of Pearl Jam's Jeremy on Mtv.com a few weeks ago. Now I kind of wish I didn't know.
*"hat" to be made of bacon.