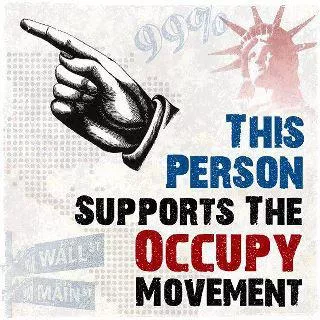 A new Occupy Orlando Facebook meme asks users to share this graphic to show their support of the movement.
OPD may have kicked Occupy Orlando out of Senator Beth Johnson Park on Monday, but Occupiers are a scrappy lot and they've still got plans to host the upcoming statewide Occupy event: The People's Convention of Florida, taking place Dec. 9-11.
Delegates from various Occupy organizations from across the state (Tampa, Key West, Miami, Sarasota, etc.) plan to gather in Orlando to discuss what they want to see happen in to change the current state of affairs that led to the Occupy movement in the first place. On Jan. 10, 2012, the first day of legislative session, the Occupiers will present their list of demands, "The People's Plan," to the State Capitol.
When Occupy Orlando stopped by Mayor Buddy Dyer's house to talk to him about the city's plan to evict the group from the park where it had been camped out for 50 days, they brought him some Christmas cookies (which he declined). If they do manage to get an audience with Gov. Rick Scott, we hear he likes donuts.