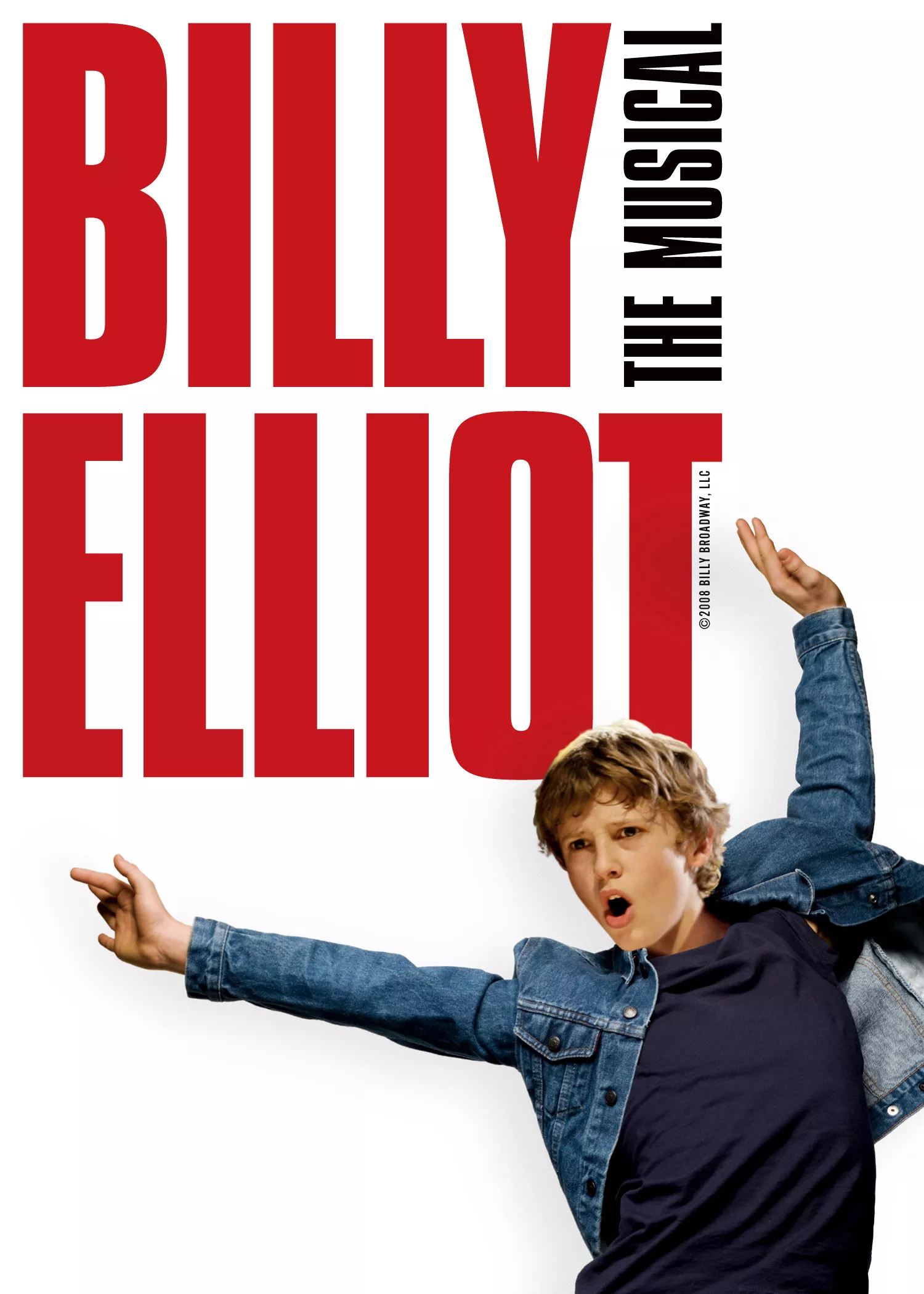 Billy Elliot The Musical plays Orlando's Bob Carr now through Feb 19, 2012
Tony Blair and other Brits are up in arms over Meryl Streep's "unkind" portrayal of Margaret Thatcher with Alzheimer's. I hope those Tories haven't seen the West End hit Billy Elliot, whose Broadway tour opened at Orlando's Bob Carr last night. One of the best moments in the show (based on the 2000 Universal movie of the same name) is an extended off-color Christmas pantomime parodying the conservative Prime Minister, complete with men in Maggie drag and Spitting Image-style puppets. It's one of several oddball delights buried in this heavily hyped, but disappointingly uneven, hit musical.
Here's the synopsis in case you forget the film: 11-year-old Billy Elliot (Kylend Hetherington on opening night, alternating with Ty Forhan, Zach Manske, and J.P. Viernes) lives in an impoverished northern England coal town in 1984. His widowed father Jackie (Rich Herbertand) and hothead brother Tony (Cullen R. Titmas) are on a doomed year-long strike with the National Union of Mineworkers, but Billy is sneaking out for ballet classes with Mrs. Wilkinson (Leah Hocking). Will Billy audition for the Royal Ballet and pursue his dreams, or will he be dragged to earth by prejudice and poverty? Hint: there's a happy ending.
With the same creative team as the original film, you'd expect director Stephen Daldry and writer Lee Hall to expand and improve upon their Oscar-nominated work, given that the musical format allows characters to express interior insights that can't be stated in a straight scene. Unfortunately, I found most of the characters (with the exception of Billy) more crudely drawn than their cinematic counterparts. It isn't until deep into act 2 that the story's stakes are really established, and we're not given enough backstory on most of the characters to empathize with their motivations. If you don't remember your 80's British political history, better brush up by reading the text-heavy posters in the lobby, because the script never properly explains the origin or consequences of the pivotal dispute. Almost all of the humor derives from children or the elderly saying naughty words, a novelty that wears thin by the end. Worse, the plot's undercurrent of homophobia is played strictly for laughs, diminishing the danger (and hence the drama) of Billy's desire to dance. Even the finale feels unfinished: turning the film's Swan Lake climax into a mid-show dream sequence, then tacking on a goofy tutu dance encore, tramples any chance for catharsis.
On the positive side, Peter Darling's choreography is witty and energetic (I loved surreal moments like mixing police and strikers mixing with junior ballerinas, and a faceless handbag monster kickline) and Nicky Gillibrand's costumes are period-perfect. The adult cast is more than competent, and the child performers are obviously exceptionally talented (though opening night's Billy appeared exhausted, losing steam halfway through all his big dances). And haters of Elton John's catchy commercial sensibilities can rest easy: this serviceable score has little of his signature sound, and lacks any breakout hits likely to become earworms a la "Circle of Life."
I don't intend to pan to pan the play; Billy Elliot is an entertaining evening with many enjoyable elements. I just didn't see the cohesive, 10-Tony-worthy whole that awards voters did in 2008. And after the exceptional tour of Les Miserable a few weeks ago, anything less than the best looks second-rate.