Uh... hey. It's Saturday afternoon. And I'll admit it, I
completely forgot
this was due. My  dog ate my homework. Then it was spat out, into a puddle. A puddle of slobber from the mouth of a poodle. A poodle puddle. What was I supposed to do?!?!
BEST DIRECTOR:
Michel Hazanavicius (The Artist)
Alexander Payne (The Descendants)
Martin Scorsese (Hugo)
Woody Allen (Midnight in Paris)
Terrence Malick (The Tree of Life)
Four bona fide legendary directors, all doing some of the best work of their careers. One heretofore stateside unknown who hit the novelty lottery (while doing fantastic work).
On the surface, it looks like a strikingly similar situation to just last year at this time, when four bona fide modern masters – the Coen brothers, Darren Aronofsky, David Fincher and David O. Russell – lost out to Tom Hooper (The King's Speech), a heretofore stateside unknown TV helmer.
But 2011's group of four runners-up were new legends, close to the heart of those who went to film school in the 90s. This year's group of four are last year's teachers. The Oscars, and the ceremony's voting constituency, are the latter's playground. Sorry, Michel – you're out this time. (You'll have your hands too full with trophies by that point, anyway. And after.)
So it boils down to Allen, Scorsese, Malick or Payne. Four giants. But which one gave the warm and fuzzies to the industry that votes for these things? Which one wrapped the majority blue-collar, unionized craftsmen of Los Angeles (let's not forget this Sunday that for all Hollywood's "elite liberal excess," it's a mammoth job creator industry)  in a Snuggie of validation and noble purpose?
The decision: Scorsese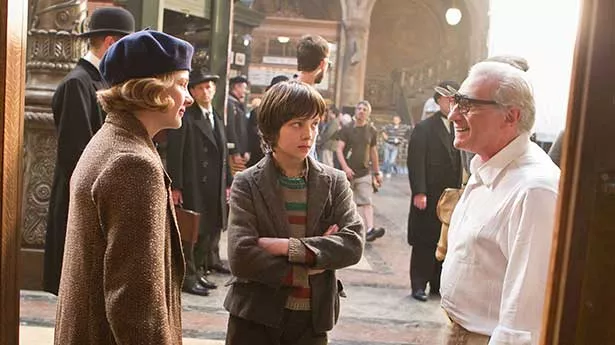 Martin Scorsese (far right, obvs)