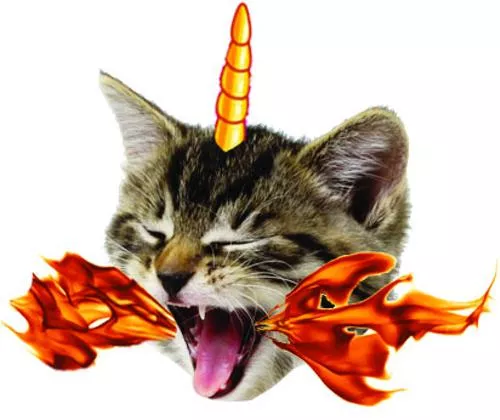 Really Fucking Cool Kitten Head
Smile for Camera has the perfect last hurrah for your Spring Break. On Saturday, March 10th, they will be joining forces with Diplo's label Mad Decent and South Rakkas Crew for a barbecue in the Milk District. The event also doubles as the first Kalcyum, Smile for Camera's new weekly event on Saturdays. The name being an obvious homage to the district in which it resides.
The barbecue will take place behind Spacebar and Sandwich Bar from 2 p.m. - 10 p.m. After that the festivities will relocate inside those two bars. Headliners include the moombahton pioneer David Heartbreak, Lazerdisk Party Sex, Team Jaguar and South Rakkas Crew. Plus, sets by Winston Wolfe, Quantum Theory, Joey Paranoia, Bigmakk, Dr. Khan, Ma-Less, Nicademass, Queso, and Frandomeda. Of course it wouldn't be a barbecue without hamburgers and hot dogs, so there will be plenty of those as well as Jamaican jerk-chicken. There will also be a $3 PBR Tall Boy special. In other words you'll want to bring some cash to this shindig. Pre-sales end at noon Saturday. And again, yes, the concept is called "Kalcyum", because it's just not a legit club night unless Smile For Camera has completely massacred the correct spelling of its name.
SFC + SRC Present Kalcyum: A Mad Decent BBQ
2 p.m. - 2 a.m., Saturday, March 10
18+, $10 pre-sale on www.sfcevents.com, $15 doors
Ambiance: Moombahton, Electro, Dancehall
Reentry permissible, small pets welcome during the day
Milk District, 2428 E. Robinson & 2432 E. Robinson