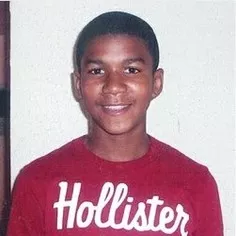 It's been three weeks since a Sanford neighborhood watch captain vigilante, George Zimmerman, shot 17-year-old Trayvon Martin to death, apparently for looking suspicious – and, it seems, for being black and wearing a hoodie (Zimmerman's family insists that he was not racist and object to the portrayal of Zimmerman in the media). Since then 911 tapes have been released, eyewitnesses have been interviewed about the fact that police discounted their stories, 375,000 (and counting) signatures have been gathered on a petition started by Martin's family to demand justice.
So what's taking so long for police to arrest Zimmerman?
Maybe it's the fact that, since 2005, Florida has an extremely broad "stand your ground" law that allows anyone who simply feels threatened to use deadly force in defense. But even then, Florida's Division of Licensing explains, Floridians may only legally use their handguns if they have reasonable cause to believe that they're going to be killed or seriously injured. From that agency's explanation of the law:
Q. When can I use my handgun to protect myself?

A. Florida law justifies use of deadly force when you are:

Trying to protect yourself or another person from death or serious bodily harm;

Trying to prevent a forcible felony, such as rape, robbery, burglary or kidnapping.

Using or displaying a handgun in any other circumstances could result in your conviction for crimes such as improper exhibition of a firearm, manslaughter, or worse.

Example of the kind of attack that will not justify defending yourself with deadly force: Two neighbors got into a fight, and one of them tried to hit the other by swinging a garden hose. The neighbor who was being attacked with the hose shot the other in the chest. The court upheld his conviction for aggravated battery with a firearm, because an attack with a garden hose is not the kind of violent assault that justifies responding with deadly force.

Q. What if someone uses threatening language to me so that I am afraid for my life or safety?

A. Verbal threats are not enough to justify the use of deadly force. There must be an overt act by the person which indicates that he immediately intends to carry out the threat. The person threatened must reasonably believe that he will be killed or suffer serious bodily harm if he does not immediately take the life of his adversary.
From what we've all come to know about the Trayvon Martin case: Zimmerman was armed, Martin wasn't. Zimmerman pursued Martin. Martin had no criminal record. Zimmerman did.
Still, the Sanford police refuse to arrest Zimmerman.
Now the family of Trayvon Martin is asking for the FBI to step in and take over the investigation of the case.
The case has sparked such national outrage, that a black militia group is threatening to take matters into its own hands and perform a citizens arrest of Zimmerman, since the local police refuse to do so (Martin's family, it has been reported, does not support this action).
The Rev. Al Sharpton will hold a rally in support of the teen's family in Sanford at the First Shiloh Baptist Church.
For more on the Trayvon Martin case, some of the best reading we've found has been posted at Think Progress and Mother Jones.