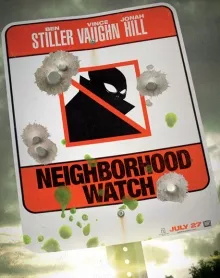 Lots to talk about this week, but first, The Hunger Games, because no one else is really talking about it an it could use a bump. Here's a few spoiler-filled thoughts. Skip to the underlined section if you're that one dude who hasn't seen it yet.
A few weeks ago I called the book shit, and I stand by that. But the movie was something else entirely. It was damn good and eliminated almost everything I hated about the book, most of which was problems with the first-person Live Journal style it was written in, but also the flip in the middle from where it is all badass all the time, a girl standing on her own, to a bunch of vomitous kissy-wissy nonsense.
There was a palpable feeling of sadness in the theater when Rue dies, and then an equally palpable feeling of anger in the theater when Thresh dies. Several people actually yelled out, "no!" when the canon sounded for him. It has that Harry Potter or X-Men thing to it where a lot of people will identify with Katniss, but a lot of people won't, and will latch on to one of the other characters. Foxface was the most interesting to me in the book because I thought she had the strategy I probably would have went for.
The two problems I had were relatively minor. First, I thought they relied a little to heavily on the audience having read the book first, especially when it came to Cinna who is just instantly wonderful and gets Katniss right away having barely spoken to her. It played fine for me, but I read the book. Second, Woody Harrelson's dialogue was the least natural thing in the world. Every "sweetheart" felt awkward and only shoehorned in because he said it in the book. It was unfortunate for a character I really hoping for a lot from.
So, absurd comparisons to Rosa Parks aside, Gary Ross and team did a great job on it. It was even an appropriate use of shaky cam, I thought, which usually makes me want to vomit more than the awww gimme a kiss lover stuff.
And now I'm done talking about it until the DVD comes out.
What the fuck:
-Hey guys, maybe you want to put this movie about a bunch of white guys in a neighborhood watch who save the world -- and its poster with a shady looking black alien with half of its face covered -- on the shelf for a little while? I know it all came together in a marketing meeting last year, but life happens and your shit is still up everywhere. (Neighborhood Watch Official Site)
-Wait, wait, wait. Fuck the Ninja Turtles, this is the true outrage of the week: according to Emma Stone, Gwen Stacy knows that Peter Parker is Spider-man in The Amazing Spider-man? What is this fresh nonsense? (i09)
News, links, etc:
-I don't mean to harp on this, but Hollywood should force all of their marketing teams to study the marketing successes and failures, respectively, of The Hunger Games and John Carter, like they make writers read Christopher Vogler's movie writing memo book. The Hunger Games made more on Friday ($66m est), the first day of its release, than John Carter's three week cumulative take ($63m est). (NY Times)
-I think Disney is taking the right tack by not trying to spin the John Carter disaster, admitting they expect a $200m operating loss on the project. It's the first right move they've made concerning the film. (Deadline)
-Here's a Jennifer Lawrence bio in case you don't yet know enough about the girl from the hundreds of other fluff pieces. Isn't it just the worst the writers describe what actors are "nibbling" on? (LA Times)
-The oral history of The Sopranos. (Vanity Fair)
-A dispatch from the Brain Cloud from The Hunger Games' director, Gary Gross. (Movieline)
-So, like, FYI: 50 Shades of Grey came to life as Twilight fan fiction. Oh, my. (Perez Hilton)
-Wes Anderson's Sony Experia commercial has to inspired by M83's adorable Raconte-Moi Une Histoire. (The Front Row)
-So, this was always going to happen, and now it's happening and it's a little extreme: WB releases a 31 disc Harry Potter box set on September 7th. Yes, 31 discs, though my guess is at least 8 of them will be digital copies. For $350. (Pop Candy)
-While Saul Zaentz was trying to do damage control about his company being a big dick and suing a tiny 20-year-old pub over their name, The Hobbit, Stephen Fry and Ian McKellan win the day by paying the liscensing fee Zaentz's company asked for. (Examiner)
-Here is a roundup of opinion from SXSW from CriticWire. (IndieWire)
-If James Cameron dies soon, this is probably why. (NY Times)
-Did Stalin order the unsuccessful assassination of John Wayne? I don't know French, but Richard Brody seems to think so. (@tnyfrontrow)
-Daniel Radcliffe has a lot to overcome if he wants to be a better young Allan Ginsberg than James Franco, but the look isn't that bad. (Slashfilm)
-Did you ever wonder which would win in a race, the 1960s Batmobile or the 1989 Batmobile? This won't really answer your questions, but it has a nice ending. (YouTube)
-Speaking of cars, this Back to the Future nerd is here to tell you that there will be a flying car at the NY Auto Show in April. A FLYING CAR. But not a Delorean. Happiness and despair at the same time. (CNet)
Trailers, posters, etc:
-The latest Snow White and the Huntsman trailer. Someone explain the faux-English accents to me. The story is originally German and none of the main actors are English, so why bother? I get the feeling the best thing to come of this whole thing will have been the gnarly food Top Chef: Texas episode. (Vulture)
-The first trailer for The Host, which pits my conditional love of Andrew Niccol and Saoirse Roisin against my enormous apathy towards Stephenie Meyer and her Mormon-influenced stories and my editorial dislike of oddly spelled names. (Yahoo)
-Death of a Superhero, about an Irish boy who recedes into his comic-inspired fantasies, starring Andy Serkis as his shrink. Has a bit of a Good Will Hunting vibe to it. It'll be on VOD in April. (YouTube)
-Here is the 30 second teaser for the new David Cronenberg film, Cosmopolis, starring that studly Robert Pattinson. It's not work safe unless you work somewhere awesome. (YouTube)
-Some stills of J-GL from the upcoming Looper. I really have to wait until the end of September for this movie? Dammit. (Movieline)
-The first pictures from the BBC's The Girl, about Alfred Hitchcock and his obsession with Tippi Hedron. (Daily Mail)
One of my favorite documentaries, The War Room, came out on bluray this week. You should all buy it because it's completely brilliant and the James Carville/Mary Matalin are the most absurd couple ever, but also the best.
[youtube Sfqo-7G6jtQ]