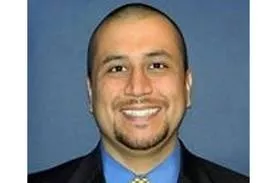 At a press conference about an hour ago, we learned:
Nobody knows where George Zimmerman is right now.
His lawyers, or "legal advisors," have withdrawn from the case. See video here.
Zimmerman talked to Sean Hannity off the record, but nobody knows what they talked about.
Though he's currently MIA, he did post to his new website this afternoon, to thank supporters and let them know that – even though he's  not contacting his lawyers or returning their calls – he will respond to each of his fans personally.
I am attempting to respond to each and everyone of my supporters personally. The support has been overwhelming in volume and strength. I thank you all and ask that you permit me the time to respond to each one of you personally. Once again thank you.

Sincerely,

George Zimmerman