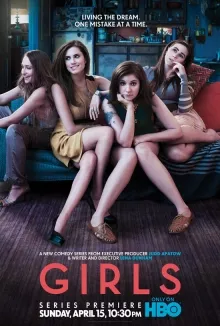 It's been almost a week since Lena Dunham's Girls debuted on HBO. Girls, the story of a group of rich/upper middle class white girl post-grads living in Brooklyn who have yet to figure out their own lives, continues the deconstruction of the director's own life that was started in her previous film, the polarizing digital indie Tiny Furniture.
The director, her films, her characters and her castmates have all been routinely pegged as insufferable and obnoxious. But if we're honest with ourselves, we were all insufferable and obnoxious between the ages of 13 and 25. Some of us even earlier -- and later -- than that.
The somewhat troubling part of the whole thing is that her films inhabit a world without self-censorship or sense of self-preservation, where nothing is too embarrassing or private to show to the world. In fact, the more embarrassing, the more private, the more it seems to be embraced in her films, and she's hardly alone in that fact. The cinemascape is heavily dotted these days with stories in the same vein, where sex means demeaning sex at worst, pathetic sex at best, and insecurity is the primary emotion for its still shivering youth who have only begun to wander from the nest. In other words, these films are directly true to life for many girls, and for just as many boys regardless of age, author included.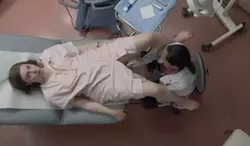 Christophe Honoré's "Me Mére"
But is it too true to life? Is there any such thing as "too true to life"? Works like this lack a buffer, refusing to allow us to escape ourselves. They are a cinematic trap: no escapism allowed. There was, after all, a long, laborious battle fought over the last decade – longer even, all the way back to Equus in the 70s, I Am Curious or Les Amants in the 60s, or even Ecstasy in the 30s -- to get rid of that buffer, which seemed like the worst kind of censorship imaginable. But did the buffer actually serve only to save directors and writers from themselves (on, conversely, save us from them)? Would another Hays Code usher in a new golden age of cinema, or would the pushback at the censorship render it useless?
The Motion Picture Production Code (aka the Hays Code), adopted willingly by the Studios, but shrewdly as they were under massive political pressure, codified popular American morals into a list of dos and donts that governed Hollywood between the 1930s to the 1960s. It had the effect of forcing writers into a box with what they could do and say, but often times writing from within a box forces a level of creativity that otherwise wouldn't exist. If Preston Sturges or Ernst Lubitsch didn't have to be clever by law, if they chose to take the easy, direct route, wouldn't that have actually been the bigger crime?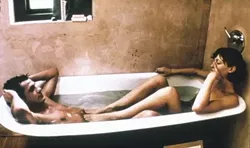 Joe Swanberg's "Uncle Kent"
There have been plenty of attempts at sexual frankness in film over the years. The noisiest example in recent memory was Michael Winterbottom's diary-esque, 9 Songs. The film, shot digitally on a shoestring budget with two actors and two crew members, aimed to portray the reality of a relationship that begins as a sex affair and ends when one of the couple falls harder than the other. Winterbottom carves his film up into 9 episodes, each linked to a different concert the couple went to see, the relationship becoming murkier and more sexually driven with each new vignette.
But in striving for authenticity, Winterbottom and his actors held nothing back: kissing is always kissing in films, but sex is usually simulated. Not here. Sex was sex. Organs entered mouths, and anywhere else they can go. It was real. It was raw. It was naked. It was... porn?
What? Is that what we've become? Deriding something honest and powerful as porn just because of nudity? It's a film about sex. Sex has to be part of a film about sex, doesn't it? Are we so in love with the shot of a close up of a girl's eyes bobbing up and down? Do we really miss that?
It wasn't porn though. It still isn't. It was sex. It was simply the only way possible to tell that particular story, and the story had an abundance of merit. Did Winterbottom go too far? Was his film too true to life? The buffer holding back the reality was bullshit, and Winterbottom rightly tossed it out in the trash, allowing himself, in this case, to make statement with his film, one that could rightly connect to viewers, if not as many viewers as he'd hoped. It was art, and it laid down an important paving stone on the road to honest filmmaking.
The same argument goes for John Cameron Mitchell's Shortbus, Julio Medem's Sex and Lucia, or Andrew Haigh's more recent Weekend (and even novels like Adam Thirwell's Politics), to cherrypick a few. It's a question of intimacy. In these films, we are the fly on the wall, secretly submerged in the characters' intimate moments. But what exists in the some of the works of Lena Dunham, Joe Swanberg, Gaspar Noé or Christophe Honore, is something else entirely. It's actually the lack of intimacy that thematically links these films together. They tend to be about missed connections, or at least forced connections that don't work out, the squirming embarrassment laid bare for us to watch and compare to our lives, our failures. Fiction has become documentary in these films. The fly isn't on the wall in these films, the fly is leafing through the personal diary that has been left out on purpose, already opened to the juiciest bits.
It's the films as a whole that have gotten me to this point though, not the specific films themselves. I like Joe Swanberg, and I like Christophe Honore. Both have had films on my year end Best Of lists. But taken together, films of this type have the ability to overwhelm the senses. We all hate the term mumblecore, and it isn't totally applicable here, but within the genre (and outside) I feel that there is something to be taken from the films Aaron Katz has made, especially softly touching Quiet City, which balls its sexual undercurrent into a simple, sweet gesture instead of frustrated masturbation in the shower. To be fair, Swanberg's Hannah Takes the Stairs did the same, though it kept the nudity (and the shower), and so did Honore's Love Songs.
It is refreshing though that we've gotten away from the endless nightmare of the manic pixie dreamgirl and are back to characters that don't have to be likable at any cost. Or, at least, we've gotten to a place where they've migrated to TV, where I can happily ignore them. The unlikable character, whether the anti-hero or the outcast, was a staple of the 70s renaissance films, though they tended to be more of an oblique reflection of societal upheaval -- our worst impulses or our silent, raging souls screaming inside being given life on screen, saying wouldn't it be great if we weren't governed by society and morals – rather than a direct mirror.
Dirty Harry was our inner anger, Michael Corleone our inner greed, Harry Caul our inner paranoia, Travis Bickel our inner loneliness, Annie Hall our inner free spirit, Harold and Maude our inner shit stirrers, Roy Neary our unrepentant inner need to know.
No one today is our inner anything. It's all external. There is little subtext.
In Girls, Dunham's character, Hannah, is writing a book of essays based on her life experience, but she is stuck in the middle of the book primarily because she hasn't lived enough of her life yet. It's shrugged off as a throw away joke in the show, but the implication of this one line runs deep: she will be living her life in order to document it, not to actually live it honestly. When she says she may be the voice of her generation – the joke the show chooses to focus on because its funnier -- she may actually be right. Every awful degrading episode of sex, every selfish, petty fight with a friend, every parental sleight isn't an inner conflict any longer, it's fodder for screenplays, or Twitter, or Live Journal now and it begs the question: is opening your diary for the world and shoving their faces into it so they can see your flaws art or is it just exhibitionism on a grand scale?
Is Dunham's point of view too skewed by having artists for parents, leaving a pressure to create art herself? Do we define art by the action itself, or about the intent behind it? Have today's directors gone too far? Would a modern Hays Code help? Would today's writers even be clever enough to cope with the Hays Code?
The answer is probably that it would help some and hurt some. We would lose as much as we gain. We don't need censorship as much as we need self-censorship, and we don't even need that too badly. We have a remote control, we have a mouse, and they can click onto other things. There can be no line in the sand that says on this side is art, on that side isn't. If I'm uncomfortable, or overwhelmed, it's because that's what art is supposed to do. Embracing it (or not) is what makes us ourselves. You're you because you like A and C, but not B so much. I'm me because I like X and Y but don't like Z. And maybe we can connect over how much we hate W. Then again, maybe we can't.