The
Sugar Suite
opens its doors to anyone looking for a sweet treat from 10am to 2pm Saturday, May 12: They'll be selling all of their moms' favorite flavors (cute!), which are:
lemon poppy, chocolate & raspberry, chocolate & salted caramel
(Best of Show winner at the 2012 Festival of Chocolate), and
pina colada
.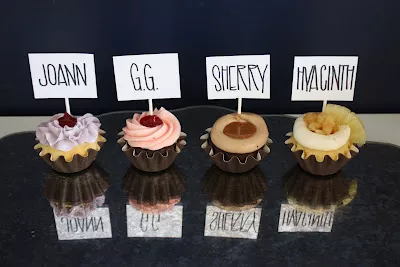 Image courtesy The Sugar Suite
Learn more about the cupcakes and or place a pre-order (just in case!) here.
The Sugar Suite isn't a retail operation; they specialize in wedding cakes and special-order items, so this is a rare chance to visit their bakery and try their wares.