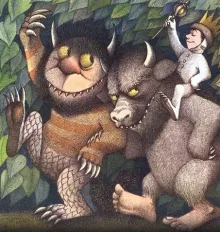 Dear Readers, top five cinematic crimes perpetrated by Tim Burton in the 2000s? Go. Subquestion: is it in fact unfair to criticize a formerly great artist for his latter day sins? Is it better to burn out than to fade away?
What to do about Tim Burton, what to do? Dark Shadows. Man. Watching this unfold, it felt like the Wachowskis' Speed Racer all over again, except it probably didn't cost GK Films and WB as much as Speed Racer cost Fox.
I liked Speed Racer, but I loved the cartoon, which was at the peak of its revival in the mid-90s when I was a bored, cartoon obsessed nerdy teenager. I loved every second of every episode. The more lame the story, the animation, the obvious cuts from the Japanese version, the better. In fact, I've ever seen an episode of the Japanese version and I kind of don't want to.
Even with all that I could have told you it was a mistake to make it a movie. The Wachowskis pandered to the small, loyal fanbase that they're a part of and made a $250m movie for like 300 people around the world. As a fan I look at it a think it's great, but know full well that everyone else it going to think it sucks. Anything with a small, loyal fanbase is a very bad movie idea. The small, loyal fanbase is impossible to please and so annoying about it they drive off more casual would-be fans.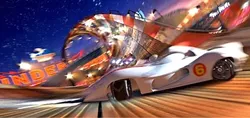 Dark Shadows though? That was another 70s show that came on after school in the mid-90s, on Sci Fi, but it was never really in revival. I don't remember anyone ever talking about it. If I remember right, I used to get annoyed when I'd get home from school early and sat through the last 10 minutes of the episodes waiting for Ripley's Believe it or Not (the Jack Palance version was actually a pretty great show that wasn't at all obsessed with records and trivia, but great stories of weird shit).
The Hollywood Brain Cloud strikes again. Every studio should hire one executive and have him/her live in Montana or Kentucky, or even New York, and instantly half of the bad ideas that get shot around Tinsel Town would be shot out of the water with a whatchoo talkin' about stare down.
Anyway, we had a little bit of trouble with the web servers this week as you might have noticed (you might still notice a lot of images missing). Seems to be cleared up otherwise though.
Now a second question: what the hell is up with all of the cable movie channels showing Christmas movies lately? In the last week I've stumbled upon Scrooged, Jingle All the Way, Home Alone and Four Christmases, just to name a few. I like to cling on to winter with a death grip as much as the next guy, but there are better ways, or at least better movies (Scrooged aside).
Christmas in May, a pro-gay marriage President, Nazis in Disney World. I feel like Billy Joel needs to get his ass back in the studio and write a new verse to We Didn't Start the Fire. If he could find something to rhyme "thalidomide" with, he can figure rest out.
I'll have a lot more about Cannes tomorrow and all through the week.
News, links, etc:
-Let's start the links off with someone's list of the 15 most anticipated films that we'll hear all the buzz about now and probably forget about until they're about to be released during the winter. Cosmopolis and Like Someone In Love are certainly anticipated, but the rest of the films I'm really anticipating (Im Sang-soo's The Taste of Money, Hong Sang-soo's In Another Country, Apichatpong Weerasethakul's Mekong Hotel, Thomas Vinterberg's The Hunt and Sylvie Verheyde's Confessions of the Child of the Century) only get honorable mentions, or are not mentioned at all.  (IndieWire)
-And hey, Wong Kar Wai will be repped at Cannes after all. No, not The Grandmasters (which is apparently still shooting?), but a new short film called Dejavu, sponsored by Chivas Regal whiskey. The short he did a few years ago for... Samsung, I think... wasn't too hot, but hopefully this is a suitable holdover because it'll probably take a year for The Grandmasters to make it over here and by the time he finishes shooting his kung fu epic it will be about a little old lady with a noodle stand instead. (IndieWire)
-Not surprised that this was a flop, but definitely surprised at just how big of a flop: Miley Cyrus's LOL made less in total ($45k) than The Avengers averaged per-screen ($47.6k) last weekend. Box Office Mojo didn't even track it. (Movieline)
-Maurice Sendak's final interview, with Steven Colbert. Probably not totally work safe. (Brain Pickings)
-Neil Gaiman remembers Maurice Sendak and is totally right about not meeting your heroes. (The Guardian)
-Spike Jonze's loving 40 minute portrait of Maurice Sendak, Tell Them Anything You Want, is back online this week. (Hulu+)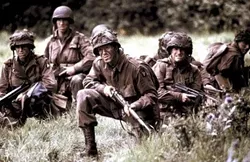 -Here is a really good cause for fans of HBO's Band of Brothers: donate to help send some of Easy Company's remaining vets to Normandy for the dedication of a memorial for Major Winters, who died last year. (SERKET)
-Holy crap, someone listens to critics? Dustin Lance Black did when they panned Virginia at Toronto last year, hiring a new editor to reshape the film. A really interesting read. (LA Times)
-A kind of long read about Julie Delpy, whose 2 Days in New York, comes out this summer. (The Guardian)
-Man. Juliette Lewis is no Giulietta Masina. (Vulture)
-A picture of the giant Django Unchained billboard in Cannes (even though it keeps shedding cast members). (@thierryfremaux)
-19 years after they forgot they had a hockey team, Hollywood remembers that they have the Kings, who are coincidentally in the conference finals against the Phoenix Coyotes, who they should beat. (THR)
-Tom Wilson's (Biff in Back to the Future) postcard to fans is both frustrating and wonderful. (Letters of Note)
-20 questions with Chloe Sevigny. (The Guardian)
-IFC/Sundance Selects picked up the adaptation of On the Road with Kristin Stewart. (No link since I just got it as a press release and there was no other useful information, such as a release date or roll out plans, in it.)
Trailers, posters, etc: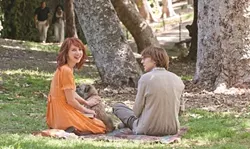 -The manic pixie dream girl is alive and well in Ruby Sparks, with Paul Dano and Zoe Kazan.  (YouTube)
-I don't have a shred of interest in seeing the AnnaLynne McCord high school necrophilia shocker Excision, but I'm just dying to read Rex Reed's review of it. (IndieWire)
-Here's a featurette about Safety Not Guaranteed, with Aubrey Plaza and Mark Duplass. (Apple)
-A nice poster for the 60th San Sebastian International Film Festival. (Official Site)
-Japanese character posters for The Amazing Spider-man. (Latino Review)
-Crazy Eyes with Madeleine Zima and Lukas Haas. (Apple)
-Brian De Palma wants you to know that Rachel McAdams and Noomi Rapace make out in his new film, Passion. Rachel McAdams is way more into it though. Noomi Rapace keeps her eyes open! Bad form, Noomi. (IMDb)
-The indie rock-based Daylight Savings, with musicians Goh Nakamura and Yea-Ming Chen, sounds like an interesting concept that could very, very easily be ruined in execution. (Apple)
Finally, fans of Oscar the Grouch will love the Magnetic Fields' new video for their song Quick!
[youtube xDmw8bZWFhk]