Fans of repetitive series television will notice that the new Morgan & Morgan law firm sign on the Channel 13 building looks an awful lot like the title card for NBC's "Law & Order."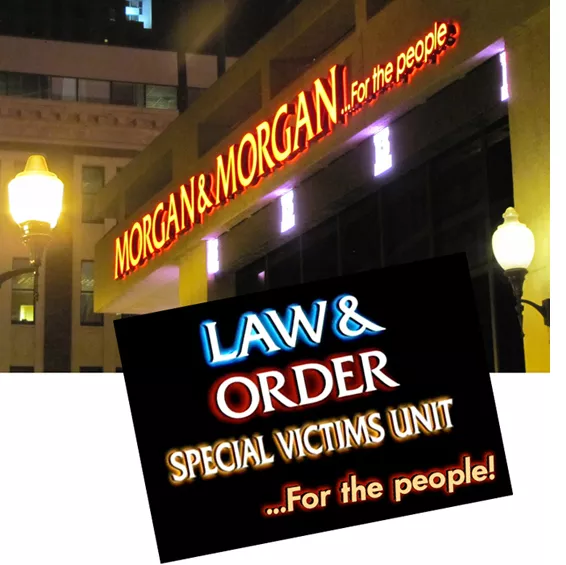 Had the new sign been in place on the night of March 14, 2010, it might have illuminated the intersection of Orange Ave. and Central Blvd., helping the driver of an O-Cartz electric taxi to avoid striking pedestrian Abbey Pfeiffer (see "Live, work, pay." from our February 23 issue). But probably not, since the DOT-standard street lights were all burning brightly when she was hit.
I wonder what Abbey thinks now when she sees the intersection where her life went off the rails, cast in a new reddish glow by the name of the law firm that dropped her case. Dun-DUN!