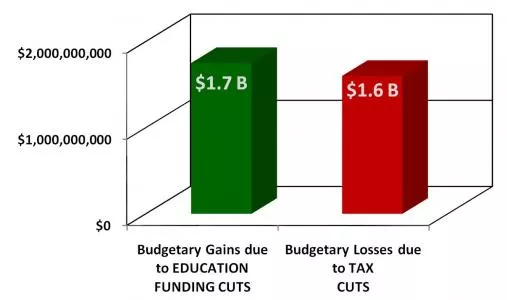 As if we weren't already wandering around worried about our kids' futures – much less their emotional perceptions of their futures, like whether they'll ever be able to get a job – today's big news of slaloming FCAT scores (like, literally, down into the 20-percent rage), probably speaks more to the state's giant fumble when it changed the test and the way it was graded mid schoolyear than it says about the work that teachers are doing (although it could also be argued that being ranked 41st is per-pupil spending isn't helping much, we assume). Our Dumb State can't really be getting that much dumber.
In a May 15 letter to the Florida Department of Education and the State Board of Education, Central Florida Public School Boards Coalition Chair Susan Valdes argues that the issue is already in need of an audit, seeing as these standardized test scores are the only thing we judge our kids – and consequently, they judge themselves – upon. Give me "C!"Apparently, the State Board of Education is considering new rule on the scores (probably to save face) without the benefit of an external audit.
"This type of solution would not be appropriate considering the broad impact these scores have on associated school functions and the critical risk of losing confidence in the validity and reliability of Florida's accountability system," she writes, sternly.
Um, accountability has never even visited Florida, but we appreciate the effort.