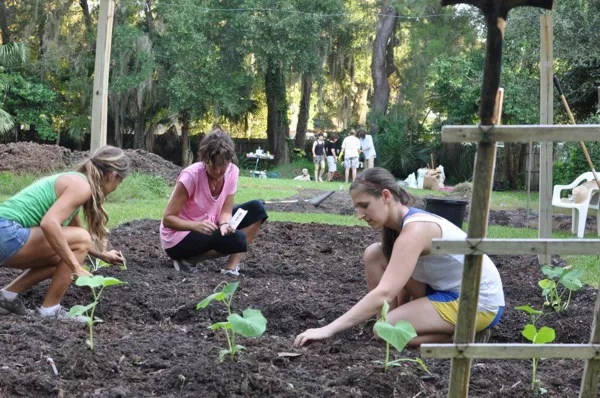 Saturday, May 19 –
Food Revolution Day
10 a.m.
Winter Park Urban Farm
1650 Pine Ave., Winter Park
407-590-5499
livepretty.com/foodrevorlando
free, but registration required
While Jamie Oliver's
Food Revolution
was good TV – watching the
self-destructive citizens
of Huntington, W. Va., give Oliver's attempts to save them from diabetes and stroke the cold, pudgy shoulder was entertaining, if depressing – he's since realized that maybe conversion from within is the way to go. The self-described
"professional shit-stirrer"
has empowered communities across America to show off the ways in which they are standing up for real food: gardening tips, cooking demos and sharing success stories. Locally that means a tour of the impressive Winter Park Urban Farm (tours start at 10 a.m., 11 a.m. and noon Saturday) followed by a cook-off competition between
local food pros
Dawn Viola, Elisa Scarpa and Sarah Cahill. There'll also be kids' activities and a raffle of various tasty prizes, with raffle proceeds going toward Florida schools' participation in Oliver's Food Education Box, a project that teaches kids the life cycle of a fruit or vegetable from seed to plate.
– Jessica Bryce Young