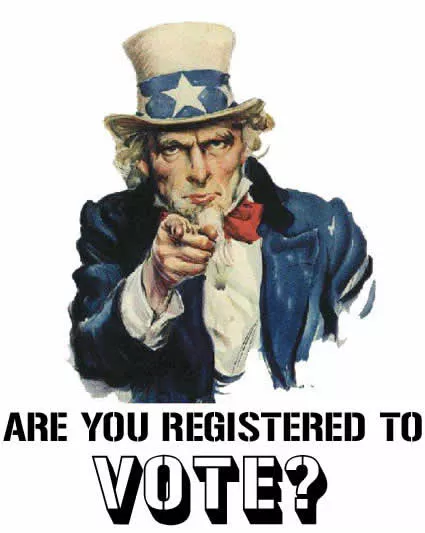 Are you registered to vote? You may think you are, but if you live in Florida, you just never know. The state is trying to
purge the voter rolls
of voters who are illegally registered to vote, and in the process, they're sending letters to people who are legally registered voters and telling them that they're
not
legal. To get back on the voter rolls people have to request a hearing with their county supervisor of elections to prove that they are who they say they are. The letters were not sent by certified mail, so people who didn't realize what they were receiving could have tossed them in the trash along with fliers, credit-card offers and other junk mail. U.S. Congressman Ted Deutch (D-Fla.) has called on the state to
"immediately suspend"
the voter purge. Despite the fact that the process is clearly flawed, it's apparently going to
move forward.
So now might be a good time for you to check your voter-registration status to make sure you're not one of the unfortunate legal voters about to be disenfranchised before the upcoming election. Did we mention that the primary election is
Aug. 14
? Better check now before it's too late. Here's a link to the Florida Division of Elections' page where you can check your
voter-registration status.