New Orlando Concert Announcements [Guided by Voices, Yo Gotti, Lozen, Tallhart, and more]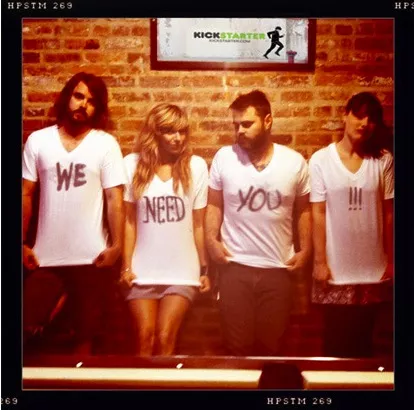 Today the Moon, Tomorrow the Sun plays Stardust June 9. Here, they pose in their handmade t-shirts for a Hipstamatic photo that was used on their Kickstarter project. So yeah, they'd probably get mad if you called them 'hipsters."
Only a handful of new show announcements this week; it's summer, so things are gonna slow down for a while. But not to worry, there's still plenty of good stuff going on.
June 9: Today the Moon, Tomorrow the Sun, A.T.T.I.C. [Stardust]

June 9: The Ox Project [Will's Pub]

June 10: It Runs Through Our Blood [Will's Pub]

June 23: Savi Fernandez Band [Social]

June 25: 2Chainz [Beacham]

June 29: Appetite for Destruction [House of Blues]

July 2: Lozen [Will's Pub]

July 5: Hellbound Glory, Six Time Losers, Fifth on the Floor, Lonesome Moses [Will's Pub]

July 12: Control This, Skylarking Soundsystem [Social]

July 13: Out Go the Lights [Will's Pub]

July 15: Tallhart [Social]

July 17: Yo Gotti, Mook Boy, Lil Pesco, Disco Jr [Beacham]

Aug. 3: The Bloody Jug Band [Tanqueray's]

Aug. 30: Matisyahu, the Dirty Heads [House of Blues]

Sept. 19: Guided By Voices, Detective [Beacham]