Fellow recession sufferers, there's no surer sign of bad times than an actual sign, made of cardboard, asking for your help.
Tako Cheena
, sensing your pain, offers crack-level-dangerous food at addiction-enabling prices. All they ask is what we've been asking for weeks: Go and vote in the
2012 Best of Orlando poll
. Here is their cry for help: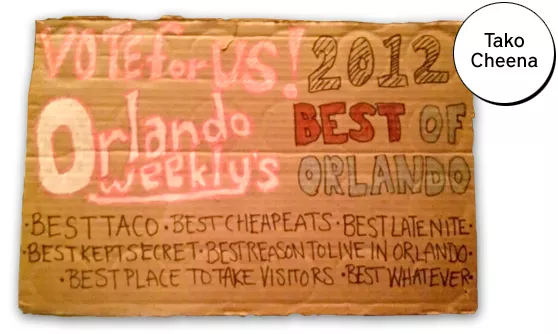 They'll take Best Laundromat, Best Best Chiropractor, whatever. Go vote!