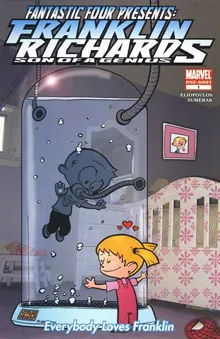 The most remarkable thing about film news this week, I think, was how boring it was -- aside from Andrew Sarris dying, of course, which hurts my heart. Twitter and the blogs were flooded with remembrances of him to the point of becoming a din of quicksand. The most interesting posts about him were just the ones that linked to his reviews.
TV critics were all over Aaron Sorkin this week for a variety of reasons relating to why Newsroom sucks and is too self-important. I haven't seen it yet. The trailers worry me terribly. I think the critics might be right. It looks like the last few episodes of Studio 60, where the world ended up revolving around a late night sketch show when Tom Jeter's brother is kidnapped in the Middle East. The real life nonsense with Keith Olbermann was so tiresome itself, I'm not sure I want to sit through 10 weeks of it, even with snappy dialogue.
There was plenty of fighting about Brave as well. The film became the 13th Pixar film to finish top of the box office, but the complaints about how much it sucked that Merida was a princess instead of an anthropomorphized inanimate object like most of the other Pixar characters, and about how Brenda Chapman was fired and replaced by a dude, was kind of a dull sissy fight to see. Twitter crashing a few times this week was a wonderful vacation. Hopefully it crashes more often.
In Orlando film news, you guys are going crazy for Moonrise Kingdom, selling out all screenings this weekend. There are only standby tickets left today's showings (though there are tickets available for next week). I hope you're all enjoying it as much as I did.
News, links, etc:
-Of course the dean of film criticism, Andrew Sarris, died this week. I can't say anything that hasn't been said 100 times already, so I'll just let the Times take it. (NY Times)
-On Criticwire, Matt Singer has a primer on his work from the NY Observer. The A.I. review is fun to read. (CriticWire)
-Take a look at some highlights of his work while at the Village Voice. (Village Voice)
-And listen to Sarris and Molly Haskell give a talk on film criticism. (Museum of the Moving Image)
-Enjoy Moonrise Kingdom this weekend? Take a look at 42 new behind the scenes photos. (Flickr)
-Pictures of the director stamps from the Post Office (Capra, Ford, Huston, Wilder). (Citizen Screen)
-Are the Teenage Alien Ninja Turtles dead? Please say yes. Please say Michael Bay is so upset with movie fans he takes his ball and goes home. (The Guardian)
-RT does 5 favorite movies with Patton Oswalt this week. None of the movies are in my top list, but 3 of the 5 directors (Ford, Powell/Presburrger, Koreeda) are, and anyone who doesn't like Pelham 1-2-3 just plain sucks, so it's a damn good list. But I'd like to see his I HATE list. (Rotten Tomatoes)
-Netflix went ahead and made its API basically useless to all third party apps this week. (Venture Beat)
-They're releasing a longer cut of Rian Johnson's Looper in China. Because so many people go to the movies in China. Dammit. (IndieWire)
-If Pixar makes a Marvel movie, it's gotta be of Chris Eliopoulos's Franklin Richards: Son of a Genius series, which is probably the best thing Marvel has ever printed. (Collider)
-Inside Katherine Bigelow's Bin Laden movie. (THR)
-Summertime is upon us, and you're probably sweating through your underwear as you read this. What better time then for the Oral History of Jaws? I'm currently in the middle of reading Jaws: Memories from Martha's Vineyard by Matt Taylor, which was worth every penny it cost (the damn thing doesn't fit in my bookcase). (Empire)
Short Films:
-Modest Mouse: The Lonesome Crowded West, a 45-minute making of the landmark album. (Pitchfork)
-GE's Focus Forward series: 13 three minute documentaries with themes ranging from robots to bread baking. (Focus Forward Films)
-Another Wes Anderson Moonrise Kingdom short, as Cousin Ben (Jason Schwartzman) holds a screening of the film for his troops. (Funny or Die)
-Blow Job, by Tadao Cern. Don't look at the eye lids. Seriously, don't. (Yes, it's work safe.) (Vimeo)
Trailers, posters, etc:
-The first teaser trailer for Pixar's Monsters University. (Apple)
-Celeste and Jessie Forever, with Andy Samberg and Rashida Jones. (Apple)
-A Burning Hot Summer, by Phillipe Garrell, starring Monica Bellucci and Louis Garrell. Can't wait for this. My man crush on Louis Garrell knows no bounds. I believe this was the film he dropped out of Xavier Dolan's Laurence Anyways to do so it better be good. (Apple)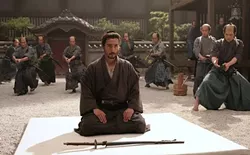 -Takashi Miike's remask of Hara-Kiri. (Apple)
-The first poster for Shunji Iwai's Vampire, which still hasn't found North American distribution after a disappointing Sundance in 2011. (Eiga)
-Taken 2, looks slightly less fun than the original, but Liam Neeson still has his particular set of skills working and looks to be worth a look. (The Film Stage)
-The first trailer for Joe Wright's Anna Karenina, starring Keira Knightley and THE WHEAT. (MSN)
-Extraterrestrial, a sci-fi comedy from Spain by the director of Timecrimes. (Apple)