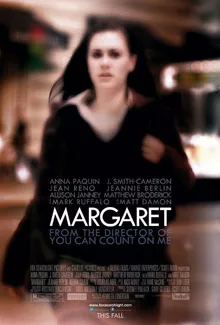 After careful consideration on Thursday evening as I talked to a few people I know who are attending Comic Con this week, I decided not to bother keeping up with it this year, and not to post any Con info here. If you're interested in Comic Con news, you've already been paying attention and don't me to point you in any directions. If you haven't been paying attention, you probably don't care. Otherwise, you can just search #SDCC on Twitter.
Also true is that there wasn't much of interest as far as film went. A lot of the big news and panels this year were TV related aside from some Iron Man and Hobbit stuff, but I don't think any of it was really news, just cheerleading and clips, which we can't see anyway.
Also true is that I'm possibly a little jealous that I didn't go again this year and will probably never go because I hate big crowds and sitting in line for stuff.
So: fuck that shit. Onto the other, less interesting news!
News, links, etc:
-Okay... all of that and I lied. But this is the only piece of Comic Con info you'll find here: The Man of Steel trailer will debut before The Dark Knight Rises next week. Heard it's actually good, but it's a Superman movie so that can't be true, right Justin? (IndieWire)
-A remembrance of Ernest Borgnine by Scott Feinberg. (THR)
-Pete Hammond has a terrific story about up about Dick Zanuck and what he's meant to Hollywood over the years. (Deadline)
-Here's a really great, wide-ranging interview with Spike Lee by Will Leitch that goes from Red Hook Summer to the state of Brooklyn, the Knicks and Nets, politics, race and the disappearance of Mookie's Brooklyn. (Vulture)
-Here's a picture of the legendary Hank Aaron and Chadwick Boseman, who is playing Jackie Robinson in 42. (@TylerKepner)
-More baseball? Jerry Seinfeld on why Abbot and Costello's Who's on First? is so genius. (NY Times)
-Is Joe Swanberg going... mainstream? Casts Twilight's Anna Kendrick in Drinking Buddies. Seriously though, anyone who calls Swanberg a sellout is just being a dick about it and can go fuck themselves. (Deadline)
-That's a pretty big boat you're building there, buddy. (@darrenaronofsky)
-On Darius Khondji, genius cinematographer to the likes of Woody Allen, David Fincher and Wong Kar Wai. (NY Times)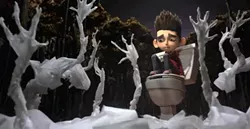 -Curious about how they made ParaNorman? Check this making of featurette out. Can't wait to see it. (First Showing)
-Fresh Air talks to Kenneth Lonergan about the tragedy and triumph behind the very flawed Margaret. (NPR)
-TV movie writer Stephen Harrington talks about his rise and fall in making bad movies. (Slate)
-Kubrick's fawning letter to Ingmar Bergman in 1960. (Letters of Note)
-Gene Kelly, choreographer. Admittedly, I'll always think of his work in front of the camera first even though I know how much he did behind the camera. S'wonderful work either way. (NY Times)
-Freda Pinto on Michael Winterbottom's Tess of the d'Urbervilles update, Trishna which is out now in New York and comes to VOD on July 20th. Winterbottom films are always -- ALWAYS -- worth a watch, even though he's very hit-or-miss. (Daily Beast)
Short Films:
-Horizon, part-animated, mostly live action post-apocalyptic sniper film by Pixar alum Emma Coates. (YouTube)
-Some people got together and made a Y: The Last Man fan film, which is probably as close as we'll ever get to seeing it as a film. (Comic Book Resources)
-The very well done What I Have to Offer, spoken by Charlie Kafuman with video edited by Eliot Rausch (though this blog is a distraction by the films thesis coughcough). (Vimeo)
Trailers, poster, etc: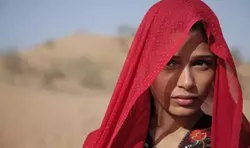 -Speaking of Trishna, here is the trailer. (Apple)
-A clip from Frankie Goes Boom, with a tranny Ron Perlman. (Movieline)
-Oz the Great and Powerful. (Apple)
-Cosmopolis, which is still a long way away and I'm still sick of hearing about it from Cannes. (Apple)
-The trailer for Pang Ho-cheung's Vulgaria, which is playing the NY Asian Film Festival this month and might eventually find its way over here via some on demand program. I've written about him in this space before. Pang is definitely a director worth checking out. (Twitch Film)
-Hello, I Must be Going, an indie rom-com with Melanie Lynskey banging a 19 year old after getting divorced. (Apple)
-Sleepwalk with Me, with Mike Birbiglia and Lauren Ambrose. (Apple)