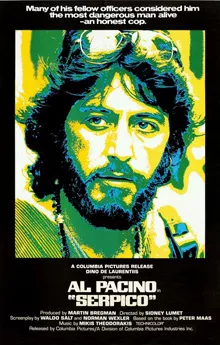 I absolutely loved Danny Boyle's sweeping epic of an Opening Ceremony, despite the fact NBC decided to delay it and chop it up for prime time, cutting out a few sections (including, apparently, a Death Eater attack).
Of course people complained. This is boring. This is lame. This is too multicultural. This is an outrage.
But people complaining about it are just being dicks. Because everyone must have an opinion on everything so they so Tweet about it, people who hate pageantry and theatrics force themselves to watch things like this, or the Oscars, and then force us to listen to them complain about how horrible a world where something like this exists is. Dicks. Total dicks. Here's what Mr. Bean would say to you all:
But Boyle hit every note so perfectly, I thought. It lacked the scale and once-in-a-lifetime feeling of Beijing, but kept up the occasion nonetheless. I kept thinking if you had to define it you could just call it Chiefly British rather than Isle of Wonder. It was wonderfully cheeky, though, cutting from a chorus of Jerusalem to the Pistols' God Save the Queen with the Queen in attendance, celebrating the NHS and an internet geek that those texting kids probably never heard of.
Anyway, we're already gotten into the tiresome bickering of the Olympics two days in. Hope Solo yelling at Brandi Chastain (she's right, Chastain is a terrible analyst, but she should still shut up and play), and the ongoing debate about whether women's beach volleyball should be competed in bikinis or not (yet it was water polo that yielded the games' first bare boob, by Greece, poor Greece can't catch a break). I think they should wear whatever the hell they want as long as they keep up the ass slapping thing.
News, links, etc:
-So what film clips did you spot in the Olympic Opening Ceremony? (The New Yorker)
-Christian Bale is good people. (Moviefone)
-This guy? Not so much. (Do yourself a favor and don't read the comments section.) (WWTDD)
-But the grand prize piece of shit trophy winner? Dane Cook. It's always Dane Cook's award anyway, but sometimes you just have to go out there and prove you still deserve it. And he does. (AV Club)
-Jesus, if you can afford it, this is definitely the year to get your ass to the Toronto International Film Festival. The lineup includes Terrence Malick's To the Wonder, Affleck's Argo, Cloud Atlas, Looper, The Place Beyond the Pines, and an unknown Noah Baumbach movie starring Greta Gerwig. (The Film Stage)
-Kent Jones curated a list of Andrew Sarris's favorite Criterion films with excerpts from his writings about them. It's a great list, and great writing. (Of course it is.) (Criterion)
-The NY Times' obit for screenwriter Frank Piersen, who, with Waldo Salt, wrote the great Serpico. (NY Times)
-Kubrick on how to adapt a novel. He's fucking right too. (Of course he is.) (Visual Memory/Sight & Sound)
-WB is "quietly exploring" the idea of a prequel to Kubrick's The Shining. Let's put an end to that by whining and complaining really loudly about it. (LA Times)
-A bunch of great behind the scenes photos from films like Jaws, Gone with the Wind and Alien. (My Modern Met)
-Valerie Faris and Jonathan Dayton on their 6 year hiatus after Little Miss Sunshine and first time screenwriters. (Vulture)
-A little bit more on Hayao Miyazaki's next film, about Japanese fighter plane inventor, Jiro Horikoshi. Even though he says it will be a difficult film, I'm sure it will be done with light fingers, as always. (Twitch)
-Bugs Bunny turned 72 this week. He missed his own birthday party when he made a left at Albuquerque. Ba dum cha. (Cartoon Brew)
-Rom-Com Behavoir Gets Real Life Man Arrested. (The Onion)
-Alex Cox on one of my favorite films, Lonely are the Brave, starring Kirk Douglas and Walter Matthau. (NY Times)
-Survivorman is back! Les goes to Norway and Mexico in the new season, where he survives for 10 days now instead of the usual 7. (Outside)
Short films:
-The Rango-ish (but with pies instead of lizards) The Ballad of Poisenberry Pete, by Adam Campbell, Elizabeth McMahill and Uri Lotan. (Vimeo)
Trailers, posters, etc:
Christ, it was a ridiculous week for trailers.
-You've probably already seen the trailers for Cloud Atlas and Life of Pi this week.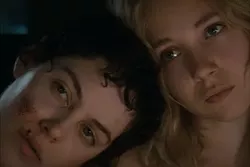 -Jack and Diane with Juno Temple and Riley Keough could be this year's Like Crazy (hopefully better since I didn't like Like Crazy and this looks like something I'd like). Supposedly there is werewolf involvement, though the trailer only hints at it with some of the Brothers Quay animation. (Apple)
-Dreams of a Life, the disconcerting British documentary about a woman who was found dead in her flat in front of the TV -- 3 years after she died. The film's tagline, "If you disappeared... would anyone miss you?" is a sobering question. This looks like it will be must see. (Apple)
-Lore, the WW2 drama that will be playing TIFF this year, and may may may might might might see a release here during winter from Music Box Films. (Playlist)
-Middle of Nowhere, which won Best Director at Sundance for Ava DuVernay. Looks very good. (Apple)
-Side by Side, a documentary wondering whether film and digital can live side by side. It can if the studios will pay for it but they don't seem inclined to do that except for IMAX. (Apple)
-The Oranges, with Hugh Laurie, Catherine Keener, Oliver Platt, Alison Janney, Leighton Meeser and Alia Shawkat. Looks all right. I'd see Oliver Platt is basically anything though. (YT)
-The teaser for Evangelion 3.0 is very strange indeed. (Twitch)
-Lasse Hallstrom's The Hypnotist. (Criterion Cast)